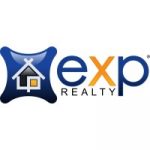 Real Estate Agents
🚨 WE ARE HIRING!!🚨
We are accepting applications from new and experienced AGENTS and WHOLE TEAMS!
Training is provided, with comprehensive support from the EXP Realty LLC., & COFOUNDERS group.
Must have a Real Estate license or be in process of obtaining one. NO RELOCATION IS NEEDED!
Hiring ENGLISH, SPANISH, and RUSSIAN speaking agents and teams.
EXP Realty, LLC., is hiring agents and teams from other brokerages all over the world, every day, and we are now the #1 FASTEST growing brokerage and #1in transaction sides & sales volume in the world! Our business is an unstoppable force, and if you are still stuck in a traditional brick & mortar brokerage, you are missing out BIG TIME!!
To join the GAME CHANGERS, at EXP Realty visit this link or copy and paste it into your browser to view a short video explaining benefits offered to eXp Realtors and/or to schedule an introductory meeting: https://www.myresidencesold.com/ask/87205daf9a1d0b9a982e9f506e0c5fca
🚨 Attention real estate agents - when you are ready to🚨:
-Get Healthcare, and save 60-80% of national averages-Get Access to kVcore, a top-notch Lead Generation and CRM Platform
-Get LOWER commission caps (and even EARN IT BACK through performance!)
-Build RECURRING income through revenue share
-Get access to TOP SHELF coaching at no extra costs to scale your business to the next level
-GROW your OWN business and YOUR brand the way you want
-NO relocation needed whatsoever
Full Job Description:
An innovative and competent Real Estate Agent should be able to perform the role of intermediary between buyers and sellers. The following are more duties and responsibilities a Real Estate Agent should be able to execute:
Maintain a good relationship with lenders, appraisers, home inspectors, and escrow companies
Prepare necessary paperwork such as closing statements, deeds, contracts, purchase agreements, and leases
Compile lists of real estate properties with details regarding their location, square footage, and features
Promote the sale of properties through open houses, engagement in multiple listing services, and advertisements
Establish a network of mortgage lenders, contractors, and legal attorneys to whom you can refer clients
Organize and facilitate the inspection of a property, explain inspection results, and help clients negotiate repairs.
Evaluate clients' financial abilities and research properties within their buying power
Job Type: Independent Contractor
Pay: $100,000.00 per year+++++ (earnings are 100% commission based)
Experience level:
No experience is needed, however, experience is preferred
Schedule:
Experience:
Sales: 1 year (Preferred)
License/Certification:
Real Estate License or in the process of acquiring a real estate license in a preferred state (Required)
To apply for this job please visit LinkedIn.