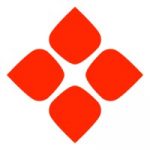 Quality Search Evaluator in United States
Do you regularly use search engines on the web? Are you interested in providing feedback to enhance web results?**
As a Search Engine Analyst, you'll evaluate and analyze content like images and videos to improve the accuracy of search results, enhancing the web browsing experience for users. With a minimum of 10-15 hours per week, this long-term project commitment is an excellent opportunity to earn while making a difference.
What we do
Appen collects and labels images, text, speech, audio, video, and other data used to build and continuously improve the world's most innovative artificial intelligence systems.
How we impact the world
Our reliable training data gives leaders in technology, automotive, financial services, retail, healthcare, and governments the confidence to deploy world-class AI products. Founded in 1996, Appen has customers and offices globally.
Why we need you
We can't accomplish our mission without our global network of over 1 million skilled contributors who help us curate reliable training data to help improve AI technology around the world. Every day, our contractors are working on various projects from translation services to transcribing audio clips to categorizing social media posts, all from the comfort of their own homes. We need people like you to join our network of contractors and help us make a difference in improving AI technology.
We provide you with flexible opportunities to work from home and cater to your schedule. Our part-time jobs consist of simple tasks that, added up, make a big difference. Earn money by completing the tasks that you want to do. All you need is a computer or smart device and an internet connection.
Requirements
· Have a smartphone and a Gmail address.
· Must pass a qualification exam.
· Must be a resident of the United States of America.
· Strong written and verbal communication skills in English/Russian/Spanish