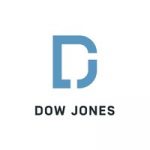 Quality Analyst (Russian), Risk & Compliance
Job Description:Quality Analyst, Risk & Compliance
We are looking for a Quality Analyst to join our Risk & Compliance (R&C) Quality team of 8 Quality Analysts.
The team is embedded with the various Risk & Compliance research teams to create, maintain and oversee quality standards. The team is also responsible for providing feedback and guidance to ensure process adherence focusing on post- product quality management.
As a Quality Analyst, you will develop quality control best practices and oversee the governance of quality standards, coordinate quality monitoring, provide feedback and remedial action.
This role will embed with the various global R&C research teams to develop and implement quality, timeliness and completeness monitoring programmes across the content sets in the Dow Jones Risk & Compliance database.
You will report to the Manager, R&C Quality.
You Will
Develop and implement quality control best practices across a range of content sets in the Dow Jones Risk & Compliance database
Ensure data created by R&C research teams is accurate, complete and timely
Identify, communicate and correct deviations of quality standards
Perform testing of new or enhanced system functionalities
Support training of future members of staff
Conduct Due Diligence research and write reports on an ad hoc basis

You Have
Fluency in written and spoken English and Russian
Proficiency in data gathering and quality assurance related analysis
Experience handling large volumes of information
Basic experience in scripting in R, SQL or Python for data analysis
Familiarity with Dow Jones Professional Information Business (PIB) suite of products, including Factiva, Newswires and Risk & Compliance

Preferred

Knowledge of R&C research team operations and processes
Education to a degree level

Our Benefits
Comprehensive Insurance Plans
Retirement Plans
Employee Referral Program
Subscription Discounts
Fitness Reimbursement Program

Dow Jones, Making Careers Newsworthy - All qualified applicants will receive consideration for employment without regard to race, color, religion, sex, national origin, protected veteran status, or disability status. EEO/AA/M/F/Disabled/Vets. Dow Jones is committed to providing reasonable accommodation for qualified individuals with disabilities, in our job application and/or interview process. If you need assistance or accommodation in completing your application, due to a disability, email us at talentresourceteam@dowjones.com. Please put "Reasonable Accommodation" in the subject line.
Business Area: PIB - DATA STRATEGY
Job Category: Data Analytics/Warehousing & Business Intelligence
Union Status


Non-Union role
Since 1882, Dow Jones has been finding new ways to bring information to the world's top business entities. Beginning as a niche news agency in an obscure Wall Street basement, Dow Jones has grown to be a worldwide news and information powerhouse, with prestigious brands including The Wall Street Journal, Dow Jones Newswires, Factiva, Barron's, MarketWatch and Financial News.
This longevity and success is due to a relentless pursuit of accuracy, depth and innovation, enhanced by the wisdom of past experience and a solid grasp on the future ahead. More than its individual brands, Dow Jones is a modern gateway to intelligence, with innovative technology, advanced data feeds, integrated solutions, expert research, award-winning journalism and customizable apps and delivery systems to bring the information that matters most to customers, when and where they need it, every day.
If you are a current employee at Dow Jones, do not apply here. Please go to the Career section on your Workday homepage and view "Find Jobs - Dow Jones." Thank you.
Req ID: 36906