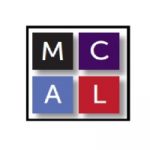 Qualified Accountant /Auditor
We are looking for two expeirenced Accountants who have ambition to grow to partner level.
Both will report to partners.
Two very different roles.
One in our Charleville office to manage a block of small company clients interact directly with support team and also with clients.
The second is for a person with Audit Experience again with the ambition to move to partner level. This person should be able to prepare a fully compliant Audit file. The second person will be based in our Cork office, both roles will involve an expansion of our use of cloud technology as well as outsourcing.
Responsibilities
The both roles are senior roles and require people with skilled expeirence and ambition.
One requires leadership skills as well as the ability to manage a block of clients.
The second role requires Audit skills and also the ability to network and help develop the growing market in Cork City.
Qualifications
Ideally we are looking for ACA or ACCA qualification with experience but we will look at people with experience if they have not finished their exams.
To apply for this job please visit LinkedIn.