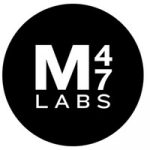 QA Automation Engineer (Russian Native Speaker)
About us
At M47, we are an innovation-driven tech start up with the vision of bringing next generation data-driven and AI solutions to the market. We enable organizations to harness the power of AI, extract value from their data and achieve full optimisation through the automation of business processes. Our deep tech knowledge, strong industry experience and property AI Data platform allows us to work with top-tier companies around the world.
We place quality at the centre of everything we do and see our colleagues for what they are, people and not just a number. If joining our international people-first community resonates with what you're looking for, hit the apply button and join the ride.
About you
In line with M47's exciting growth, we are on the quest for talented engineers to join our QA Automation team to work on a cutting-edge ML-based Personal Voice Assistant software used by millions of users worldwide.
About your day-to-day:
Hands on quality assurance, test case automation, automation triaging and scripting around the NLP and Machine Learning based software system across platforms
Help in the maintenance of the framework that will allow the automation of test cases in different languages
Develop tools and metrics that will help triage software issues and track KPIs.
Resolve key quality issues
What is in it for you?
💪🏽 Indefinite fulltime contract
🚀 Follow your career ambition with growth opportunities (horizontal and vertical) within the project and on-going trainings
☀️ Office located at the heart of Madrid
💸 Comprehensive compensation package, including private medical insurance coverage and flexible remuneration through Cobee, including meals and transport
🌈 Be part of our diverse communities and enjoy our meet-ups (Women in Tech, LGTBQ+, Wellbeing, City Lifestyle...)
🌍 Great international, inclusive and dynamic work environment (more than 20 nationalities!)
What you'll need:
Working proficiency in English and native knowledge of Russian
Advanced in one of the main scripting languages such as Python, Swift, Bash, Javascript, and regular expressions
Knowledge about E2E testing and SDLC
Experience with client-server environments
Flexibility to respond and react to changing priorities quickly and efficiently
Exceptional analytical, troubleshooting, and problem-solving skills
Ability to work with an international and cross-functional team
An academic background (BSc or MSc) in Computer Science, Telecommunications or related fields, or equivalent experience.
What's nice to have:
Automation testing experience, as well as API testing and other backend services
Comfortable working in a Mac environment and experience with Xcode
Experience with web services development
Familiarity with debugging iOS or Android platforms
Experience with GIT or other version control systems
Drive for innovation
Special requirement
For this position you must be a holder of a valid working permit for Spain (or UE citizenship) and be available to work full-time onsite.
**M47 Labs not only encourages but is actively working on empowering its diverse and inclusive talent. M47 Labs is committed to ensure a non-discriminative workplace, work life and selection process and such decisions will not be influenced by race, color, religion, gender identity or expression, sexual orientation, disability, social and conjugal status, age or other applicable characteristics. M47 Labs prohibits discrimination and harassment of any kind and all employment is decided on the basis of qualifications, merit, and business needs.**
In accordance with the provisions of Regulation (EU) 2016/679 of 27 April (GDPR) and the Organic Law 3/2018 of 5 December (LOPDGDD), we inform you that personal data and email addresses collected from the Data Subject will be processed under the responsibility of M47 LABS & INTERNATIONAL FIDUCIA SL for a legitimate interest and for the purpose of sending communications about our products and services and will be retained for as long as none of the parties object. The data will not be communicated to third parties, unless under legal obligation. You can exercise your rights of access, rectification, portability and erasure of your data and those of restriction and objection to their processing by contacting DIPUTACIÓ, 279 3 6 - 08007 BARCELONA (Barcelona). E-mail: info@m47labs.com. If you consider that the processing does not comply with current legislation, you may file a complaint with the Spanish supervisory authority at www.aepd.es.