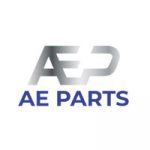 Purchasing Manager
The company, 30 years on the market, engaged into the distribution of spare parts for cars is looking for a Purchasing Manager.
Main responsibilities:
Warehouses inventory analysis, tracking and timely replenishment of inventory;

Control and approval of spare parts purchases + e-commerce;
Working with existing suppliers (searching for suppliers and negotiating, agreeing on new and improving existing conditions);
Changing and adjusting current commercial working conditions;
Conclusion of contractual relations with suppliers;
Control shipment process;
Direct communication with our offices in Kazakhstan, Germany, Georgia, Armenia, Turkey and UAE.
Qualifications:
Experience with the purchase of automotive spare parts is a must;
Autodoc DE experience will be big +;
Аnalytical mindset, ability to focus attention when working with a large amount of data;
Good communication skills;
Experience in inventory management (ABC analysis, formation of minimum balances);
Negotiation experience with potential clients/suppliers;
Experienced user of MS Office, high level of Excel knowledge;
Fluent English, fluent/conversational German (Russian language is an advantage).
Conditions:
Work in a stable company;
Contract-based agreement;
Bonus part (after a trial period) based on KPI (set individually on a quarterly basis);
Company is ready to provide you with necessary means of labour;
Compliance with labour legislation.
Schedule: 5/2, 09:00 - 18:00, weekends: Saturday, Sunday.
Salary: is being discussed.
Location: Bitterfelderstrasse 12, 12681 Berlin.
To apply for this job please visit LinkedIn.