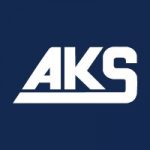 Public Works Project Manager
AKS Engineering & Forestry (AKS) is seeking a professional civil engineer as a full‐time Project Manager for our Keizer, Oregon office. The focus of this position is to lead the development of the company's public works and transportation design services to local jurisdictions. You will work closely with our principals and multidisciplinary task leads on a mix of projects throughout the region. This opening is ideal for a registered professional who can take the lead on design of projects and can independently manage projects. AKS offers a supportive work environment with an excellent benefit package and an outstanding opportunity for personal and professional growth.
Ideal Candidate Qualifications:

10+ years of experience in civil engineering design related to public projects
BS in Civil Engineering or equivalent degree (required)
Civil Engineer's License eligible for reciprocity in Oregon if applicable (required)
Ability to identify and pursue business development opportunities
Project experience with local and/or state agencies in the Northwest (preferred)
Knowledge and familiarity with local codes and agency standards
Basic understanding of financial reports, solid time management, and follow‐through skills, and the proven ability to manage a multi‐disciplinary team with a positive, flexible approach.
Various civil engineering technical skills required including good organizational skills
Strong written and oral communication skills including proposal and report writing
Self‐motivated, proactive, and detail‐oriented
Ability to work quickly, manage multiple priorities, and meet deadlines
Proficient with Microsoft Office Suite
Takes personal responsibility for completing quality work within budgets and timelines.
Experience and or training in project management
Civil 3D and/or MicroStation/InRoads design experience
Possess a valid US driver's license


Job Functions & Responsibilities:
The focus of this full-time position is to provide design engineering for residential, industrial, commercial, education, recreational, transportation and public works projects. Working with a Principal, the following tasks will be assigned:
Identify, cultivate, and pursue new clients and business opportunities
Manage and supervise engineering staff
Lead and actively participate in developing public sector proposals
Coordinate and manage projects with principals and staff
Develop and manage project scope to deliver projects on time and within budget
Provide technical leadership for project design team
Design, prepare, and lead the development of preliminary and final plans, engineer's estimates, and technical specifications
Provide QA/QC review of deliverables
Manage and be responsible for all components of the project from proposal through construction
Perform site and infrastructure design per county/city standards, maintaining good communication with the planning/engineering staff of the jurisdiction to minimize future changes and misunderstandings
Actively participate in monthly in‐house Project Management Meetings
Driving a company-owned vehicle to job sites and meetings
Do what needs to be done


Company Overview


AKS is a locally owned infrastructure engineering firm that provides professional consulting services to municipal and private clients in the Pacific Northwest. Our company provides a unique combination of services including civil and forest engineering, land surveying, land use planning, natural resources, landscape architecture, arboriculture, water resources, GIS, and construction support. With this combination of professionals, we bring a holistic approach to problem-solving that allows us to implement solutions that may not be obvious when viewed from a single perspective. We have an established, broad-based portfolio of clients including landowners, real-estate developers, architects, government agencies, public service providers, timberland owners, and others. With four offices and 25 years in business, AKS is a well-respected and trusted resource to our clients. AKS is consistently ranked as one of the largest engineering firms in the Portland metropolitan area. Despite our growth, we have remained true to our values and diligently maintain our focus on quality. Visit our website at www.aks-eng.com for additional information about the work we do.
The Culture


AKS is not your typical consulting firm. We have created a unique work environment that is professional, friendly, casual, hardworking, and fun. With a reputation built on personal responsibility, straight answers, practical solutions, and above all else, client service, AKS has become a highly sought-after place to work. In fact, AKS was recognized by The Oregonian as one of the Top Workplaces of 2018, 2019, and 2021. We specifically locate our offices closer to where our employees live, and our clients have projects providing us faster response to our clients and a shorter drive to work for most employees. We emphasize building long-term relationships with clients at all levels of our organization and this philosophy has allowed us to expand and grow. Every employee is a valuable asset and everyone's voice matters.
Benefits


AKS values our employees and proudly provides competitive compensation, benefits, and special perks. Checkout the Careers page of our website for more information on all that AKS offers.