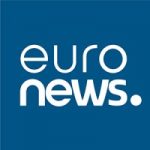 Public Relations Manager
About us:
Euronews is a leading international news organisation in Europe. Its mission is to enable people to form their own opinions by presenting a diversity of views. Euronews is "All Views".
Since its launch in 1993 in Lyon (France), Euronews has been providing unbiased information to audiences around the world: the channel is distributed to more than 400 million TV homes and 160 countries, including 68% of homes in the European Union + UK. Each month, Euronews reaches more than 145 million people, both on TV and on digital platforms.
400 journalists from over 30 different nationalities work on Euronews' 12 language editions, covering European and international news 24/7 in Arabic, English, French, German, Greek, Hungarian, Italian, Persian, Portuguese, Russian, Spanish and Turkish. Since 2018, Euronews has launched five franchise projects: Euronews Albania, Euronews Georgia, Euronews Serbia, Euronews Romania and Euronews Bulgaria.
Job summary:
You will join our media relations department and will report directly to our Managing Director. You will be responsible for managing and leading sustainable and qualitative media relations at an international level.
Main responsibilities:
You will be responsible for identifying, planning, writing and distributing information to the international press on the activities of all Euronews departments (general management, sales, editorial).
You will propose actions in line with the company's strategy.
Your role will include:
Writing, distributing and following up press releases (in several languages); managing the press file,
Receiving and analyzing journalists' requests (news, reports, interviews) and proposing an appropriate response,
Carrying out international press monitoring; prepare press reviews,
Organizing media appearances and prepare briefs for the Euronews Executive Committee,
Organizing events, press conferences or press calls,
Ensuring the animation of the corporate social networks (Twitter and LinkedIn), as well as the regular update of the Press Office page,
Participating in internal communication work,
Working closely and on a daily basis with the Euronews staff in charge of marketing and institutional relations.
Profile required:
You have a 5-year degree from a school or university and have proven experience (5-7 years), including in a similar position, preferably in an international context.
Motivation, organisation, intercultural awareness, self-confidence, rigour, diplomacy, discretion and good interpersonal skills are the main qualities that will enable you to succeed in this mission. You will be able to work in project mode, manage priorities independently and work daily with the various members of the Euronews Executive Committee.
You will be able to develop and maintain strong relationships with journalists and stakeholders.
You are fluent in French and have excellent writing skills. You are bilingual in English (level C2, both written and spoken). A third language would be a plus.
You have good organisational skills, master the Office pack and have knowledge of media monitoring tools (Kantar, Factiva, etc.).
You have a good command of social networks.
Additional information:
Type of contract: Permanent contract
Start date: March 2023
Location: Brussels
If you meet these criteria and the position interests you, please apply online with a CV and motivation letter. This is an equal employment opportunity and applications will be dealt with utmost confidentiality and will be strictly reserved for the use of this specific recruitment.