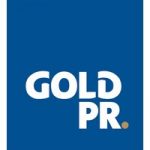 Public Relations Account Executive
Fully remote
Account Executive - PR
"Advertising is saying that you're good. PR is other people saying that you're good."
This quote by former Apple Exec, Jean-Louis Gassée describes PR in essence. It's easy to lose ourselves in industry jargon, trends, and news cycles. But ultimately it boils down to only one thing - the stories others will go on to tell.
Reputation management was once reserved for the privileged few. But in the age of social media, everyone has at least a passing awareness of how others are seeing them, as well as how they can influence this.
For those of us already working in PR, this presents interesting challenges. And it's a great opportunity to clarify our true value, avoid complacency, and ensure we're always growing.
The job:
As an Account Executive at Gold PR, you'll learn our craft from every angle. From research and information gathering to the art of storytelling and negotiation, right through to understanding how everything links back to psychology. The unique insights you'll gather here are quite unlike anything you'll get in a different field (or even a different PR Agency) - and to top it off, you'll put those skills into action working for some of the biggest companies and institutions in the world.
What you'll be doing:
You'll be supporting our clientele, concentrated in the fields of politics, tech, media, PR, and marketing.
Conduct research and gather relevant information from multiple sources for communications materials
Craft stories for social media, publications, newspapers, feature articles, and press releases
Serve as a primary media contact for clients
Develop and maintain effective relationships with journalists
Track media in real-time and flag important stories to key stakeholders
Support business development
About you:
You don't necessarily need a formal background in PR. What matters most is your intellectual curiosity and capacity to learn new things fast. Successful candidates will be mentally sharp and ambitious, with strong writing and creative thinking skills. It's also helpful to have an active interest in and understanding of politics, marketing, and news media. A must-have skill is a fluency in Russian and English (any other language is a plus). Knowledge of the Central Asian region and East Europe is advantageous.
What's in it for you?
As well as a great salary and benefits - you'll get full flexibility to work remotely on your terms. And of course, all the tools you need to do a great job.
This is a rare chance to establish yourself as a knowledgeable professional for one of the most highly valued industries in the world.
Want to help write the stories we'll be telling for generations to come? Apply now, everyone will get a response.
To apply for this job please visit LinkedIn.