Archived (not relevant)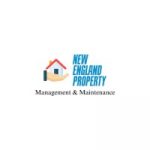 Property Manager
Hybrid working schedule (working from home/on-site visits). Fluent English is a must; knowledge of Russian and Espanyol is an advantage. Valid DL is a must.
Preferred with previous experience and with knowledge of dealing with housing authorities, City inspectional services, basic knowledge of building codes, and MGL.
Hourly rate starts from $25 and up to $50 depending on the previous experience and after the interview results. A company car may be provided if necessary.