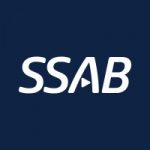 Project Scheduler
We are reinventing the future of steel. We aim to be first steel company in fossil-free steel making.
We are looking for a senior project scheduler with passion for scheduling details optimization, predictions and coordination. Join our newly established Transformation office with optional location but preferable in one of our main sites in Finland or Sweden. You will report to Senior Project Manager at Transformation Office.
Are you experienced in project scheduling in large scale investment projects – we can offer a great opportunity to be part of revolutionizing the industry by implementing a steelmaking process that does not create fossil-fuel CO2 emissions. You can read more at www.ssab.com.
About the position
Are you a business driven and self-motivated person with a strong sense for details, analysis and technical logics? As project scheduler you will have an important role in our transformation journey. The main purpose in this role is to assist the project manager with schedule planning, coordinate tasks, and monitor the timelines of scheduled activities. The project scheduler is responsible for developing and managing the overall schedule for the SSAB transformation project(s) based upon input from project team members, main contractors and vendors as well as SSAB internal divisions and departments.
You will;
• Overall coordinate and manage the project schedule for the transformation project
• Report progress as well as evaluation reports on regular basis
• Analyze the schedule to identify activities where there are risk of delays
• Support Project team with schedule related questions.
Your qualifications
To be successful in this role we think that you have:
• A minimum level of university education like Bachelor´s degree in engineering, project management or equivalent.
• Experience and understanding of large multidiscipline EPC-projects.
• Minimum working experience of 10 years.
• Have expert knowledge of schedule management tool (Primavera & MS Project).
• Structure and analytical approach to engage and coordinate internal and external stakeholders.
It will also be important to have good communication skills and an open mindset, for example to keep stakeholders informed of project timelines and changes. This is a team collaboration and the Transformation project is the biggest construction and operations implementation project SSAB has ever had. You handle recommending actions to keep projects within budget, and completed on time. We build as we grow organically but always with future in mind. Thinking outside the box is needed.
You will be part of a team who continue to drive a strong culture in SSAB, a strong business result with a growth mindset.
We offer
an interesting and stimulating job in a highly progressive environment. You have opportunities to influence the success on transformation journey and being part of the development of the fossil free future for steel industry in a great professional project team.
Application
Please submit your application latest by October 31, 2022.
We do ongoing selection.
For more information, please contact
Tommy Krohn, Senior Project Manager at Group, Transformation Office, tfn+358505696367
Carl Orrling, VP Strategic & Technical Development, TO, tfn+46(0)70-5912479
Background check may be a part of the recruitment process.
We decline contacts from recruitment agencies and ad sellers regarding this advertisement.