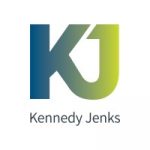 Project Manager – Water/Wastewater
Kennedy Jenks provides engineering and scientific solutions for innovative water and environmental projects since 1919. We deliver exceptional service and highly qualified professional staff to solve the unique challenges of public agencies and private industry clients across the United States.
We are looking for an exceptional Project Manager for our growing team in Texas.
What you'll be doing:


You are a leader that engages and motivates teams to provide unsurpassed client service. You will be responsible for managing projects from the planning phase through construction, providing engineering expertise on all aspects of small to large water/wastewater projects including, but not limited to, water distribution and transmission pipelines, sanitary sewer collection systems, tanks/reservoirs and pump stations, and/or water and wastewater treatment. You'll also work closely with our existing contacts in the water/wastewater industry to identify and develop new business opportunities. Your responsibilities will include:
Managing plan preparation and specifications
Project staffing
Coordinating with sub-consultants
Managing task schedules/budgets
Maintaining quality control
Coordinating activities related to planning, design and construction
Strong writing and communication skills will enable your team to deliver an exceptional work product
Some travel within Texas to project sites, for client visits/meetings and to other Kennedy Jenks offices will be necessary.


If you are solutions-oriented, have an entrepreneurial mindset, enjoy working collaboratively in a team environment, and have a client service perspective, you will thrive at KJ.
Qualifications:
At least ten years of relevant experience in the planning and design of complex water/wastewater projects
BS or MS in Civil or Environmental Engineering, or similar engineering field
Texas PE license
Strong technical knowledge of the water/wastewater industry
Demonstrated ability to provide excellent client service and interact positively with clients
Experience with business development and sales
Excellent written and oral communication skills
Valid driver's license and acceptable driving record


Kennedy Jenks supports a healthy work-life balance and utilizes a hybrid model of home and office work to empower our people to thrive and achieve their full potential. #hybrid
As an employee-owned firm, Kennedy Jenks offers a unique company culture with a corporate commitment to maintaining a positive work/life experience. Kennedy Jenks provides a competitive compensation and benefits package.
Kennedy Jenks is an Equal Opportunity/Affirmative Action employer. All qualified applicants will receive consideration for employment without regard to race, color, religion, creed, sex, pregnancy and pregnancy-related conditions, sexual orientation, gender identity, national origin, age, marital status, disability, citizenship status, genetics, protected veteran status, or any other characteristics protected by applicable law.