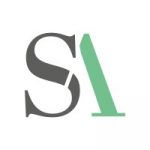 Project Manager – Translation and Design
Project Manager - Notting Hill, West London (W10)
Salary: £27,000 - £29,000 DOE
Strategic Agenda helps organisations that are trying to make the world a better place communicate effectively in any language. We do this by crafting, editing, designing and translating their content so it's appropriate for a global or local audience.
We're growing, so if you're someone with experience in project management and multi-tasking, and are interested in working in the development sector then please apply!
So what will you actually be doing?
Your primary role will be delivering multiple design, editorial and translation projects on time and on budget. A typical day might range from discussing the design of a report on combatting plastic pollution, to planning how to localise a global poverty eradication campaign with a UN client based in New York.
Responsibilities will include:
Planning, setting up and managing resources and deliverables on design, editorial and translation projects
Communicating with our clients and making sure they are more than happy with what we deliver
Feeding back on our processes and tech to make sure we're being as productive as possible
What's in it for you?
27-29k DOE salary
Working on worthwhile and impactful projects
Relaxed working environment
Ability to work remotely 2 days a week
Decent performance-related bonus
Free language training
Free yoga and snacks
What we need from you:
You're nice
Experience working as a Project Manager
You're a fast learner, you love tech, and are a confident user of Office
You're very organised and pay great attention to detail
You're used to working in a fast-paced environment
You're great at multi-tasking
You are a great and positive communicator and love solving client problems
You have good written and spoken English
You care about development issues
Desirable:
You speak a second language fluently (ideally French, Spanish, Chinese, Russian or Arabic)
Experience working with CAT tools
Experience working in the Translation or Design sector
To apply for this job please visit LinkedIn.