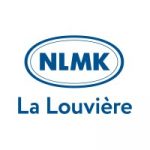 Project Manager PMO
Company details
Metallurgy, an old manual dirty and dying business? Nope. The steel industry is reinventing itself! Steel here, there and everywhere. Join the adventure and get exposure to modern practices and heavy technological installations. The NLMK group is the most important player in the Russian steel sector and one of the most efficient in the world. It is present in 7 countries and has 20 production sites. And we won't stop there! We know why we exist. We believe in our strategy. We are driven by very strong values. The only thing missing is you. Make a big impact and shape with us the future of a carbon-neutral steel industry!
Function
Job Description
The Project Manager manages key client projects. Project management responsibilities include the coordination and completion of projects on time within budget, quality, and scope as well preparing reports for upper management regarding the status of projects.
Project organization is driven by PMI principle
Duties And Responsibilities
The Project Manager will:
Assist in the definition of project scope and objectives, involving all relevant stakeholders and ensuring technical feasibility
Coordinate internal resources and third parties for the perfect execution of projects
Ensure that all projects are delivered on-time, within scope, quality, and budget
Ensure resource availability and allocation
Develop a detailed project plan to monitor and track progress
Manage changes to the project scope, project schedule and project costs
Measure project performance, specifically to analyze the successful completion of short and long-term goals
Report and escalate to management while needed
Manage the relationship with all stakeholders
Perform risk management to minimize project risks
Create and maintain comprehensive project documentation
Use and continually develop leadership skills
Perform other related duties as required by the client/project
Lead until smooth transition to operation is fulfilled
Profile
Degree
Minimum Master's level or 10 years' experience in managing complex industrial projects
Qualifications
Proven working experience of at least 5 years in investment project management (from initiation to completion) is a must
Bi-lingual (French and English, minimum B2 level) is a must
Proven experience in a heavy or semi-heavy industrial environment is a must
Excellent client-facing and internal communication skills
Excellent written and verbal communication skills
Solid organizational skills including attention to detail and multitasking skills
Strong working knowledge of Microsoft Office (including MS project)
Knowledge of steel industry processes is a plus
Knowledge in the fields of energy efficiency and/or sustainability is a plus
Project Management Professional (PMP) / certification is a plus
Offer
Do you want to be part of shaping the future of green, carbon-free steel? Do you want to be part of a team where everyone has a say? Do you want to join a fast-moving environment with many opportunities for career development?
You can make the difference and make your voice heard at NLMK Europe! Create your opportunity to start, grow and develop in one of the world's most successful steel companies. NLMK's success is based on the strength of a team with family values and a strong international presence. A team that improves and innovates every day to be better than yesterday, with excellence and customer satisfaction in mind, and safety as the cornerstone of everything!
NLMK does not accept referrals from employment businesses and/or employment agencies in respect of the vacancies posted on this site. All employment businesses/agencies are required to contact NLMK's procurement/human resources department to obtain prior written authorization before referring any candidates to NLMK. The obtaining of prior written authorization is a condition precedent to any agreement (verbal or written) between the employment business/ agency and NLMK. In the absence of such written authorization being obtained any actions undertaken by the employment business/agency shall be deemed to have been performed without the consent or contractual agreement of NLMK. NLMK shall therefore not be liable for any fees arising from such actions or any fees arising from any referrals by employment businesses/agencies in respect of the vacancies posted on this site.