Archived (not relevant)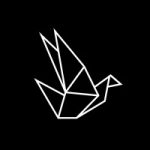 Project Manager (GTM & Campaigns)
Grounded in a talent-centric mindset, Maker Lab is a marketing agency designed to build decentralised technology-led agency teams, rooted in collaboration with clients from the ground up. Maker Lab's cross-functional teams of multidisciplinary specialists are embedded into client teams across digital marketing competencies — from measurement & analytics to content production.
Project Manager (GTM & Campaigns)
We are excited to continue partnering with our client, a video streaming service dominating the world of short-form video content. As we continue to grow with our clients and create exciting marketing campaigns, we are looking for an expert responsible for executing campaigns that inspire more people to create and make their voices heard using this platform.
As the Project Manager, you will be responsible for scaling and operationalising global and regional campaigns. You'll oversee the team's execution to ensure that localisation and adaptation processes are streamlined, cross-functional teams are informed of key campaign milestones, and assets are delivered on time. Ideal candidates will have strong attention to detail, a knack for solving challenging process and prioritisation problems, experience launching full-funnel marketing campaigns, and the ability to work collaboratively and cross-functionally with client teams and partner agencies.
Role:
Scale global and regional campaigns across APAC by supporting client's end-to-end execution. Work seamlessly with client teams across markets and functional areas to ensure consistent messaging across all consumer touchpoints (paid media, social, influencer, in-product comms, etc.)
Lead localisation and creative adaptation workstreams for APAC. Manage timelines and operations with client teams and partner agencies, facilitate language validations with country teams, and oversee asset delivery to cross-functional marketing teams.
Maintain global trackers and internal email newsletters to inform the business about APAC's key marketing efforts.
Identify opportunities to streamline global, regional, and local processes to improve campaign execution—capture learnings and best practices and share across teams internally and externally.
You:
BA/BS degree or equivalent experience
6+ years of experience in an advertising agency or in-house capacity working in a technology or entertainment company in project management
Experience planning and executing full-funnel marketing campaigns and project management
Acute attention to detail, with experience building and managing complex processes and working in an ambiguous environment where timelines may shift.
Passion for online video and the creator ecosystem, and all things entertainment
Ability to work on multiple projects simultaneously in a fast-paced, dynamic environment with exceptional problem-solving skills
Experience in a regional role, ideally scaling marketing campaigns to multiple countries in APAC
Exceptional verbal and written English communications and presentations skills and - ideally - fluent in another Asian language to cover projects spanning across APAC.
Please note: due to the high volume of applications, only successful candidates will be contacted with a follow-up introduction email. If you do not receive an email from Maker Lab, your application has been unsuccessful this time around. Look out for future roles! By submitting your application, you consent to the collection, use and disclosure of your data by the Maker Lab team for the purposes of your application. Where your application contains personal data of third parties, you confirm that you have obtained all necessary consents to provide the Maker Lab team with such personal data and that we may collect, use and/or disclose such data in accordance with the Personal Data Protection Act 2012.