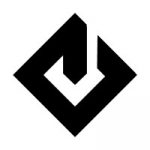 Project Manager
As a Project Manager you will work closely with our art team to help bridge the gap between multiple departments at Envar and our partners. You will manage direct communication with our clients, artists and our own Art Direction team.
This is an in-house position based in Stockholm, but remote (working from another city inside Sweden) is always an option
The focus of this position will mainly be 3D project(s)
Responsibilities:
Oversee the planning, setup, progress, timeline and expenses of multiple projects
Supporting both artists and clients during the project journey
Review current processes, methods and pipeline and identify potential improvement areas
Identify potential issues with asset delivery to the client
Collaborate with artists to track deliverables and accountabilities
Build relationship with clients and act as a trusted point of contact
Act as a bridge between artists and clients to make sure communication is smooth
Risk and dependency tracking.
Required Qualifications:
Knowledge on 3D game pipeline and workflow is a must
Minimum 2 years of experience in project management
Experience in mentoring / training
Experience in setting up new processes
Experience in writting routines and guidelines
Excellent organizational and time management skills
Excellent verbal and written skills with English
Strong interest in Games and Game Development
Bonus points:
Experience in using Favro and / or Miro
Experience in using Maya / Zbrush / Blender / other 3D programs
Proficiency in Google Sheet
Language skills with Korean / Mandarin / French / Portuguese / Russian
What we offer:
The startup spirit (less restriction, more control, direct feedback and influence to the company)
A highly quality-focused work environment
Full ownership of project
Direct connection with clients and artists
Great deal of freedom in problem solving journey (encourage creativity)
Excellent onboarding program
Fun working team with highly positive energy and strong team work
Multicultural work environment
Perks & Benefits
(applicable to inhouse employees only)
:
2 weeks paid winter break per year
Work life balance (7 hours work plus 1 hour paid lunch)
Wellness compensation allowance (5000 SEK per full year)
Great working environment (well-equipped office and fun colleagues)
Regular benefits such as pension, sick pay, 25 vacation days per full year, parental leave, etc.
Envar is a growing studio with a solid aim to become THE art and creative development studio in the world.
Our core values focus around collaboration, equal opportunity and providing an awesome environment to work in, no matter where are you located in the world.