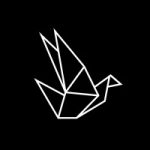 Project Manager, Creative Studio
Grounded in a talent-centric mindset, Maker Lab is a marketing agency designed to build decentralised technology-led agency teams, rooted in collaboration with clients from the ground up. Maker Lab's cross-functional teams of multidisciplinary specialists are embedded into client teams across digital marketing competencies — from measurement & analytics to content production.
Project Manager, Creative Studio
Maker Lab supports clients across technology, entertainment, financial services and the payments industry. We're looking for dynamic individuals to join our team and support our amazing clients in the tech industry.
As a Project Manager for our client's Creative Studio, you're the go-to person for all incoming briefs and the central system of team operations. Ideally, you should have experience managing campaigns across Japan or Korea, and you'll work with the team to deliver great creative work that meets the objectives (and more!); it's imperative to be a self-starter with a can-do attitude.
On top of day-to-day requirements - ensuring work is meeting the mark - you should also have a collaborative spirit working closely with teams through the process, lending input on creative and concepts where you see best fitting. The combination of a meticulous and efficient work attitude is key to what we're looking for.
Role:
You'll be responsible for driving all assigned projects through and familiar with scoping resources for varied project types from social, to digital, print and video production.
Support Creative Business lead in developing creative briefs, strategic set-ups and campaign roll-out plans.
Conduct research towards uncovering insights that inform creative solutions.
You own the process from the start of brief to filing of final delivery assets.
Clarifying project requirements, internalising briefs and working with clients to improve those wherever needed.
Working with internal team members when presenting ideas visually and in writing; collaborating with the client to select the most fitting concepts.
You'll be managing team tasks, bandwidth and resources and able to comprehensively track scope.
Keeping track of timelines, meeting schedules and team resource capabilities; keep all involved stakeholders and team members in the know of progress and any shortfalls.
Managing and communicating changes to the scope, schedule and costs and escalating to management as and when needed.
Identifying areas that we can push the brief or the teams further to achieve even better business outcomes / objectives
Keen to continually explore and optimise ideas or processes.
Agile and able to thrive in a fast-paced, ever-changing and dynamic environment.
You:
3+ years of experience in an agency or in-house team, familiar with the creative process.
Hyper-organised and accountable individual with experience working in a dynamic creative space with the ability to handle projects of different types and scale.
Great communication and presentation skills, managing expectations, point of view and bringing this together in an active plan.
Experience managing marketing campaigns across Japan or Korea.
You are a team player and focused on driving the job towards the finish line
Have a high sense of ownership, deliver high quality work and are curious about the impact of the team's work on the business.
Proactive work ethic, with equal ability to think analytically, creatively and conceptually.
Can navigate through ambiguity, changes, and have proven strength in guiding stakeholders.
Exceptional verbal and written English communications and presentations skills and, ideally, fluent in another Asian language to support with the projects spanning across JAPAC.
Please note: due to the high volume of applications, only successful candidates will be contacted with a follow-up introduction email. If you do not receive an email from Maker Lab, your application has been unsuccessful this time around. Look out for future roles! By submitting your application, you consent to the collection, use and disclosure of your data by the Maker Lab team for the purposes of your application. Where your application contains personal data of third parties, you confirm that you have obtained all necessary consents to provide the Maker Lab team with such personal data and that we may collect, use and/or disclose such data in accordance with the Personal Data Protection Act 2012.