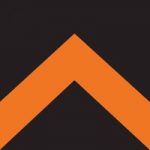 Project Manager, Control Account Manager
PPPL invites applications for the position of Project Manager - Control Account Manager for a variety of Construction and Science Projects in support of the Lab Mission. Starting focus will be on the PPPL ITER team.


The United States is a partner nation in ITER, an unprecedented international collaboration of scientists and engineers working to design, construct, and assemble a burning plasma experiment that can demonstrate the scientific and technological feasibility of fusion energy. A self-heated burning plasma is a crucial step in fusion energy development. US ITER is a DOE Office of Science project hosted by Oak Ridge National Laboratory (ORNL) in Tennessee. Partner labs are Princeton Plasma Physics Laboratory (PPPL) and Savannah River National Laboratory (SRNL). ITER's other partners are the People's Republic of China, the European Union, India, Japan, the Republic of Korea, and the Russian Federation. Find out more about this exciting project at www.usiter.org and www.iter.org.


Are you interested in joining the world's brightest talent in solving some of the world's grandest scientific challenges of the 21st century? Princeton Plasma Physics Laboratory (PPPL) is doing just that! Whether it be through science, engineering, technology or professional services, every team member has an opportunity to make their mark on our world. PPPL aims to attract and support people with a rich variety of backgrounds, interests, experiences, and cultural viewpoints. We are committed to equity, diversity, and inclusion and believe that each member of our team contributes to our scientific mission in their own unique way. Come join us!


The Project Manager (PM) is responsible for the overall management, including direction, coordination, implementation, execution, control, and completion of assigned projects, ensuring consistency with organizational strategy, commitments, and goals. Central to this role will be the Control Account Manager (CAM) responsibilities. The CAM's responsibilities include schedule planning and status, measurement of accomplishment through monthly metrics meetings, actual cost collection, variance analysis and resultant corrective action, and estimating costs at completion as they relate to Earned Value Management. The CAM assures technical scope, schedule, and budget are integrated.


Key project attributes leading to career progression for the PM, CAM include: project complexity, risk, team size, business volume, contract type, and political/client/business sensitivities communication skills.


Core Duties:


Project Manager:


In conjunction with the Project Director (if applicable), collaborates with PPPL and customer stakeholders to define project objectives, requirements and key performance parameters.
Safely achieves project requirements on time and on budget including DOE Notable Outcomes, milestones, performance and technical requirements, and key performance parameters.
Identifies PPPL staff and other resource and service requirements and takes action to secure their timely acquisition/procurement in concert with project needs.
Engages PPPL stakeholders and subject matter experts to identify hazards, potential environmental impacts and coordinates the development of plans and controls for their mitigation throughout the project life cycle.
Communicates project requirements to members of the project team and holds the team accountable for performance.
Provides project direction, oversight and feedback to assigned project staff.
Oversees and manages all aspects of project execution including safety, risk, scope, cost and schedule and change control.
Identifies project issues and adverse trends and implements timely and effective recovery plan(s), when needed.
Issues timely and accurate project reports and communicates project performance to PPPL and DOE stakeholders.
Oversees and manages project closeout including turnover to end user/operations and disposition of documents and records.
Conducts critiques and documents lessons learned that can be applied to future PPPL projects.
The Project Management role will have a special emphasis on the control account management (CAM) responsibilities.


CAM focus will include prior to project start:


Develop Work Breakdown Structure (WBS) with project team and stakeholders.
Plan the work and identify tasks and sequence to accomplish the assigned scope.
Incorporate the tasks into the schedule by defining duration and relationships, as well as, control milestones into the schedule.
Resource load the schedule to include identifying and defining assumptions, risk, and uncertainty in the project.
Assign an Earned Value Technique to resource loaded tasks.
Manage the day‐to‐day work execution (addressing risk or technical issues, developing work‐around plans, or other activities required to ensure the work is completed on time and within budget), as well as, verifying work progress.
Report progress monthly to project team, report project status and variance, and report variances outside of thresholds.
Review Estimate to Complete/Estimate at Completion (EAC/ETC) and develop new estimate as required.
Initiate change requests as required.
Indicate completion and required close of control accounts.
Education and Experience:


Bachelor's in Engineering or related discipline (Major in Engineering, Project Management, Computer Science, or Physics) is required.
Working knowledge of earned value management systems (EVMS) and scheduling processes.
Project management or project control experience working with Work Breakdown Structures (WBS).
Experience developing cost and schedule estimates.
Experience with baseline change control processes.
Experience with monthly schedule status processes.
Experience with risk management.
Past experience at DOE labs and/or managing DOE 413.3b projects (preferred).
Past experience as an Earned Value Management System (EVMS) Control Account Manager (preferred).
Knowledge, Skills and Abilities:


Strong leadership and supervisory skills.
Demonstrated team building skills, including the ability to work effectively with peers, other organizations, project sponsors and stakeholders and suppliers.
Strong analytical skills and demonstrated ability to conduct risk analysis and to make timely, risk informed decisions.
Demonstrated ability to manage a broad range of work activities and technical disciplines involving a diverse spectrum of professional and non-professional personnel.
Superior communication and presentation skills to provide adequate levels of transparency to all members of the project team and stakeholders.
Excellent Computer skills (PC/Mac)

Proficient knowledge of the Microsoft Office suite including Word, Power-Point, Excel using advanced excel functions.
Proficient with the Google Suite including Google Slides, Google Docs/Google Sheets.
Experience with Primavera scheduling software, or equivalent.

Demonstrated knowledge of work breakdown structure (WBS), sequencing, resource loading and other cost/schedule control.
Ability to adapt to external project impacts.
Certificates and Licenses:


Project Management Professional (PMP) Certification desired.
Professional Engineer Certification or Architectural Licensure desired.
Working Conditions:


Work is primarily remote during Pandemic conditions but will transition to full time on-site(both office and in the field) as health conditions improve.
Princeton University is an Equal Opportunity/Affirmative Action Employer and all qualified applicants will receive consideration for employment without regard to age, race, color, religion, sex, sexual orientation, gender identity or expression, national origin, disability status, protected veteran status, or any other characteristic protected by law. EEO IS THE LAW



Please be aware that the Department of Energy (DOE) prohibits DOE employees and contractors from participation in certain foreign government talent recruitment programs. All PPPL employees are required to disclose any participation in a foreign government talent recruitment program and may be required to withdraw from such programs to remain employed under the DOE Contract.