Archived (not relevant)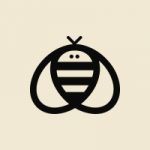 Project Manager & Brand Strategist
As Project Manager at Klingit, you will play a key role in the sales and delivery of our services and in building strong client relationships. You will lead multiple brand strategy anddesign projects at the same time and be responsible for several of our clients. Our client base ranges from tech scale-ups to big international brands.
It is an exciting and fast-paced role where you will work closely with our clients, Project management team,and our distributed design team that today consists of 30 top creatives based worldwide. You will handle daily communication with several clients and lead projects from initial brief to final delivery. The role includes leading brand strategy and designprojects, detailing briefs, staffing, quality assurance, sharing feedback with designers, presenting solutions and advisory to clients as well as follow-up on project plans, budgets, etc.
What you'll do
Manage a large number of ongoing high-paced projects - from initial concept to production and delivery.
Lead brand strategy & branddevelopment projects from start to finish.
Be responsible for several clients and act as a trusted advisor for their branding and design needs.
Develop a deep understanding of each client and their brands.
Guide, discuss, and clarify client needs into concise design briefs.
Collaborate with and manage top designers and creatives from various disciplines.
Scope, brief, staff and execute projects making sure we deliver according to our high expectations on quality and fast turnarounds.
Build strong client relationships.
Work with sales in the form of up-sell and cross-selling our products.
Present output to clients and discuss feedback.
Continuously learn and be part of developing our ways of working.
We'd love to hear from you if you:
Have 5+ years of experience from an in-house ordesign/branding agency as a hands-on project manager.
Have 3+ years of experience from a branding agency or similar, working with brand strategy and brand development.
Are structured and used to handling multiple projects and clients at the same time.
Are based in Stockholm - speak both Swedish and English fluently.
Have strong communication and presentation skills, and are comfortable in handling client contact and feedback.
Have a deep understanding of brand strategy,graphic design, and marketing.
Are a strong team player with great people skills.
Have a strong internal drive and ability to get things done at a fast pace.
Have a high energy level, are curious, kind, and proactive.
Do you have questions about the role or company?
Feel free to contact me:
Fredrika Du Rietz, Head of Project Management
fredrika@klingit.com
I look forward to your application!