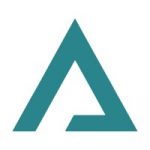 Project Manager
Your job
Assaia's mission is to use AI to give airports and airlines control to predict, respond and automate turnaround operations so that airlines can turnaround aircraft and airports free up gates faster. Assaia is proven to create a safer, more efficient& sustainable ecosystem enabling passengers to feel confident they can travel on time, safely and sustainably. We were founded in February 2018 in Switzerland and have substantially grown in the US and European market.
Our main product, ApronAI, is a computer vision system that monitors and analysesaircraft turnaround processes from video streams. The data that the system generates is used in real-time for gate planning, alerting, delay predictions, and sustainability data.ApronAI is deployed in mission critical contexts by some of the world's busiest airports.
To optimize and scale our processes, we are looking for a Project Manager to join our team ina full-time remote position. This unique position is a great opportunity to build a great career at an international company that is the leader in AI-driven software services for aviation.
Responsibilities
Launching Assaia's systems for customers requires executing implementation projects, which mainly consist of setting up the computing environments and training custom machine learning models. Your main job as the Project Manager will be planning and steering the project execution to ensure a smooth and successful rollout. This includes:
Lead projects from requirements definition with the commercial team through deployment with the tech team, identifying schedules, scopes, and project implementation plans, including risk mitigation.
Meet with clients to take detailed notes of the integration needs and clarify specific requirements of each project.
Document and discuss the project scope, finding the balance between customer demand and technical feasibility through mutual discussion with customer and tech team. Sign-off of the agreed scope of the customer deliverables.
Develop comprehensive project plans to be shared with clients as well as other staff members, manage change to the plans and customer expectations.
Measure performance and progress using appropriate project management tools and techniques, specifically to analyze the successful completion.
Report and escalate to management as needed.
Manage the relationship with the client and relevant stakeholders.
Create and maintain comprehensive project documentation.
Attend conferences and training as required to maintain proficiency.
Requirements
English on a native level, additional languages (Russian/German) are a big plus
Bachelor's degree in computer science, business, or a related field
3-5 years of project management and related experience
Successful experience of complex project management and coordination.
Technical skills:
Highly skilled in creating technical documents, spreadsheets and presentations.
Identifying structure and patterns in data, ability to present results in a comprehensible way.
Ability to explain complex ideas in a way that makes them look simple.
Soft skills:
Excellent communication skills, ability to maintain strong and positive relationships with team members and management.
Understanding basics of working with people, primarily how to delegate and control execution.
Critical thinking, open-mindedness, readiness to accept mistakes and learn from them.
Focus on getting things done. Ability to find optimal speed/quality balance
Attention to detail.
Be comfortable with external changes – Assaia is a startup working on an innovative solution, requirements and deadlines sometimes get updated.
Why Assaia
Assaia has an open, dynamic culture offering the opportunity to work on technically advanced and innovative products, in an exciting and important industry. You will be working in a diverse international team of smart people who can learn a lot from each other — all this without leaving your home — or sun lounger, if you wish! Additionally, we offer:
A flat hierarchy and close to zero bureaucracy.
Participation in taking important decisions, your ideas will be heard and implemented.
Always remote work and flexible schedule.
Agile processes.
Paid vacation, sick leave, health insurance etc.
Stock options.
Great company culture based on honesty and mutual respect.
Face to face team events
We are a team of more than 45 and growing. We are looking forward to expanding it with you
To apply for this job please visit LinkedIn.