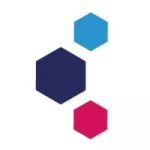 Project Manager AI
Trendskout is een AI Scale-Up die Artificiële Intelligentie toegankelijker wil maken. Dit doen we met ons eigen ontwikkeld AI-Platform dat we rechtstreeks aanbieden aan verschillende types organisaties. Je komt terecht in een bedrijf met een zeer open en aangename sfeer dat een pionier is in Artificiële Intelligentie. We zijn op zoek naar gemotiveerde mensen die mee met ons pionier willen zijn in de AI revolutie.
Als Project Manager AI ben je verantwoordelijk voor:
de requirements bij klanten in kaart te brengen en te koppelen aan de functionaliteit van ons product,
de communicatie met de klant tijdens de implementatie van ons product,
het verdelen en opvolgen van het werk in het technisch team, i.s.m. de development manager,
het geven van presentaties aan de klant over de resultaten van de eerste use cases die werden geïmplementeerd via ons platform,
het bijstaan van het sales team in de pre-sales fase door het (mee) geven van demo's.
Een Project Manager AI beschikt over:
Ervaring in een vergelijkbare functie,
Kennis van AI-concepten, en een sterk analytisch vermogen. Programmeer-kennis geen must, begrijpen hoe de resultaten tot stand zijn gekomen wel.
Ervaring in de IT-sector (Ervaring in Scale-Up of Start-up is een grote plus),
Een relevant diploma is een sterke troef.
Wij bieden jou:
Een motiverende job in een innovatieve start up met internationale ambities
fulltime tewerkstelling met mogelijkheid tot thuiswerk
aantrekkelijke verloning
Doorgroeimoeilijkheden in een scale-up met eenborn global-mindset.
Geïnteresseerde kandidaten kunnen ook hun CV mailen naar jobs@trendskout.com
To apply for this job please visit LinkedIn.