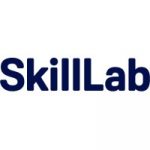 Project Management & Content Creation Internship (Ukrainian speaking)
Welcome to SkillLab
At SkillLab, we envision a world where everyone has equal career opportunities. We enable and lead a radical change - a focus on skills instead of titles and degrees. Our AI-driven technology creates more inclusive and efficient labor markets. SkillLab is working with employment and career services in 25+ countries and seeks to transform labor and education markets globally.
Your opportunity
You will experience the culture of a technology start-up company with a social mission.
You will work in an international team with team members from +25 countries and clients across the globe.
You will gain experience in delivering our technology solution to Ukrainian-speaking clients.


Your team
You will join the Solution delivery team at SkillLab and will work closely with Arthur, Clara, Mary and Vanessa.
What You Will Do

You will create and translate localised content in Ukrainian for future and current clients and users, including but not limited to videos, user stories and sales decks.
You will liaise with clients, help with user support and other ad hoc required activities depending on the project.
You will act as part of our strategy endeavours for expansion in Ukraine and other countries with Ukrainian-speaking users.


Requirements


Is this you?

You have a demonstrated interest in project management and content creation.
You are a native or fluent Ukrainian speaker.
You are eligible to work in the Netherlands. We don't support visa applications for applicants from outside the EU.
You are excited about our social mission to empower everyone to have a pathway to employment.
You are currently enrolled as a student or graduated within the last 12 months.
You are able to commit to a six month internship.
You have strong written and verbal English communication skills.


Extra awesome
You speak Russian fluently.
You are passionate about creating/translating content.
You have experience with career counselling or HR.
You have experience facilitating meetings/client-facing sessions.
You are comfortable with Mac computers and Google-suite (e.g. Google Meet, Gmail, Google Calendar, Google Docs.


Compensation, start-date & location
This is a paid internship. If you live in Amsterdam or relocate to Amsterdam during your internship, then the monthly reimbursement will be 1.000 EUR.
You can do the internship by living in another city in the Netherlands and commuting to the office 1-2 days per week. If you do the internship remotely, then the monthly reimbursement will be 700 EUR. SkillLab covers your train commuting expenses to Amsterdam.
We accept applications on rolling basis and we envision a start date in July-August 2023.


Benefits

You will have a personal learning budget to invest in your professional development.
You will have access to mentors & coaches (SkillLab is part of the Google for Startups SDG accelerator).
You will have access to a monthly flexible budget of benefits via Yourcampus app. You can spend this budget on a large selection of providers, ranging from gym memberships to bike subscriptions and online stores.
You will join our bi-annual company offsite retreats in different locations like Belgium, Germany etc.


Our selection procedure
You apply for the role and we review your profile.
We will invite you for a short screening call.
We will invite you for a 60 min interview if we find that you are a good fit. The interview will involve you preparing a short assignment.
We will offer you the internship and discuss logistics, if we think that you are the ideal candidate for the role.


What else to know?
If this job is not for you, perhaps you have a friend who might be a good fit. Send them this job posting!
Get 3 tips for your job application at SkillLab (https://skilllab.io/en-us/news/skilllabjobapplicat...)
SkillLab is committed to diversity, equality, and inclusion at the workplace. We welcome applications of candidates from all backgrounds.