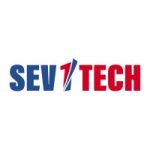 Project Lead
Sev1Tech, LLC is seeking a Project Lead for a small counter-UAS project for a DOD client. The requirement is to field CONUS sites and provide sustainment support once fielded. This project lead will lead a team currently supporting the effort that is comprised of a budget analyst, acquisition analyst, logisticians, and other OPS/LOG personnel. Work will be conducted on a government site within the Alexandria, VA area.
Minimum Qualifications

BA/BS with 10 years of experience with at least 4 years of management level responsibility
Specialized knowledge in Army Programs of Records (PORs)
Must have experience in Program Management and/or DoD acquisitions
Active/ Current Top Secret/SCI Security Clearance

About Sev1Tech LLC


Founded in 2010, Sev1Tech provides IT, engineering, and program management solutions delivery. Sev1Tech focuses on providing program and IT support services to critical missions across Federal and Commercial Clients. Our Mission is to Build better companies. Enable better government. Protect our nation. Build better humans across the country.
Join the Sev1Tech family where you can achieve great accomplishments while fostering a satisfying and rewarding career progression. Please apply directly through the website at: https://careers-sev1tech.icims.com/ #joinSev1tech
For any additional questions or to submit any referrals, please contact: eileen.mckenzie@sev1tech.com
Sev1Tech is an Equal Opportunity and Affirmative Action Employer. All qualified applicants will receive consideration for employment without regard to race, color, religion, sex, pregnancy, sexual orientation, gender identity, national origin, age, protected veteran status, or disability status.