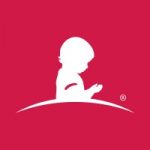 Project Coordinator-Health Systems Unit – Global Pediatric Medicine
Overview


The Department of Global Pediatric Medicine (GPM) is a growing department looking for professionals who are eager to help implement the St. Jude Global (SJG) mission of training the clinical workforce, developing and strengthening health systems and patient-centered initiatives, and advancing knowledge to sustain continuous improvement through research.
Responsibilities


GPM is seeking a Project Coordinator to support global Health Systems collaborative initiatives. Duties will include assisting with implementation and oversight of projects and initiatives including researching, documenting, co-designing, monitoring, and disseminating health systems interventions. This position acts as a liaison with other members of GPM/SJG and global collaborators, and must be able to communicate clearly and foster trusting relationships. This team member supports efforts to increase capacity and collaboration to apply health policy and systems research, and to design and implement resources to support evidence-informed decision making and health systems strengthening. This team member will also work to support St. Jude's activities as World Health Organization (WHO) Collaborating Centre for Childhood Cancer. The ideal candidate would be eager to help carve out new work streams to promote health policy and systems research and innovations in support of the St. Jude Global strategic vision.
The GPM Health Systems Unit Project Coordinator is responsible for:

Implementing multi-site health policy and systems research projects with collaborators, including health systems needs assessments and policy analyses
Assisting with analyses of health systems and policies (particularly those pertinent to national cancer control planning), and facilitating strategic implementation needs across operational levels
Developing and implementing standardized tools, frameworks, and metrics to ensure execution of project deliverables
Coordinating and facilitating workshops (national, regional, global; virtual or in-person), including working with logistics teams to ensure all aspects of meeting organization are addressed
Coordinating site visits and progress meetings, including preparation of agenda and summary reports
Facilitating communication and implementation of initiatives with global collaborators including multi-national agencies such as WHO, and governmental stakeholders
Developing and designing compelling reports, research/policy briefs and messaging specifically tailored for needs in partnership with diverse collaborators
Developing strong working relationships with partners both at St. Jude and key global collaborator sites
Working with team members across sites to ensure timely accomplishment of deliverables
Facilitating discussions in live meetings, presentations, and email/written communications


Skills And Abilities

Technical skills in global health systems and policy (including researching/monitoring)
Excellent organizational skills and attention to details
Strong communication and analytic skills
Demonstrated problem solving skills
Able to analyze, synthesize and adapt to new information quickly
Familiarity with quality improvement and implementation science methodologies a plus
Familiarity with project management frameworks in health related and resource-limited (low- and middle-income country) settings strongly preferred
Familiarity with general medical/health services and health systems terminology
Language skills in one of the other 5 WHO official languages in addition to English an asset (French, Chinese, Spanish, Russian, Arabic)
Experience with data visualization (e.g., using PowerBI) an asset
Flexibility in schedule to accommodate meetings across different time zones
Flexibility to travel (estimated 20%) for on-site facilitation, as needed and as feasible
Experience leading multi-sector stakeholders in implementation efforts strongly preferred
Demonstrated ability to plan and coordinate multiple projects/work initiatives
Cultural sensitivity is a must


All candidates must submit a cover letter to be considered for the position.

Minimum Education

Bachelor's degree in public health, public policy, epidemiology, or related field required
Master's degree in public health, public policy, epidemiology, or related field preferred


Minimum Experience

Three (3) years of complex project management experience
Experience with Microsoft SharePoint, Microsoft Outlook Calendar tools, Microsoft Word, Excel, and PowerPoint required
Fluency in a second language preferred
Experience in an international setting and with project management methodologies preferred
Supervisory and/or team coordinator experience preferred
Clinical background is preferred, research experience is a plus


Required Credentials
Other Credentials
Other Information


St. Jude is an Equal Opportunity Employer
No Search Firms:
St. Jude Children's Research Hospital does not accept unsolicited assistance from search firms for employment opportunities. Please do not call or email. All resumes submitted by search firms to any employee or other representative at St. Jude via email, the internet or in any form and/or method without a valid written search agreement in place and approved by HR will result in no fee being paid in the event the candidate is hired by St. Jude.
COVID-19 vaccine:
St. Jude Children's Research Hospital has mandated the COVID-19 vaccine for all employees, excluding those with an approved medical or religious accommodation, as a condition of employment.
49678