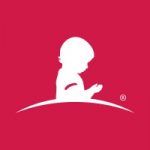 Project Coordinator-Global Pediatric Medicine
The Department of Global Pediatric Medicine (GPM) is a growing department looking for professionals who are eager to help implement the St. Jude Global (SJG) mission of training the clinical workforce, developing and strengthening health systems and patient-centered initiatives, and advancing knowledge to sustain continuous improvement through research.


GPM is seeking a detail-oriented Project Coordinator to support the Euro Regional Program. Duties will include assisting with implementation and oversight of projects and initiatives including researching, documenting, and disseminating information; while the program exists, this position will also be responsible for coordinating activities of SAFER Ukraine. This key team member will act as a liaison with other members of GPM/SJG and global collaborators, and thus must be able to communicate clearly and foster trusting relationships. The ideal candidate will be fluent in both English and Russian or Ukrainian.


All candidates must submit a cover letter to be considered for the position.


Coordination of meetings in the region (national, global) as well as site visits, including preparation of agendas, summary reports, working with logistics teams to ensure all aspects of meeting organization are addressed

Facilitating communication and implementation of initiatives with global collaborators including multinational agencies such as the World Health Organization (WHO), and governmental stakeholders

Developing strong working relationships with partners both at St. Jude and key global collaborator sites
Onboarding and training of the Regional Program stakeholders and project teams
Working with team members across sites to ensure timely accomplishment of deliverables

Coordinating program finances including assisting with budgeting and budget tracking, communication with site financial manager, and evaluating site financial needs, budget reporting

Developing and designing reports, research/policy briefs and messaging specifically tailored for needs in partnership with diverse collaborators

Facilitating written and spoken discussions in live meetings, virtual meetings, presentations, and email/written communications

Developing and implementing standardized tools, frameworks, and metrics to ensure execution of project deliverables

Assisting with grant preparation and tracking
Facilitating development of award budgets and processes for the programs and projects within the region
Coordinating activities of SAFER Ukraine, including the registry team and serve as the St. Jude liaison to the Unicorn Clinic team and regional teams

Traveling to and engaging regional sites (travel estimate up to 30% time)
Three (3) years of experience and expertise in complex project management
Experience with Microsoft SharePoint, Microsoft Outlook Calendar tools, Microsoft Word, Excel, and PowerPoint required
Fluency in a second language preferred
Experience in an international setting and with project management methodologies preferred
Supervisory and/or team coordinator experience preferred
Clinical background is preferred, research experience is a plus