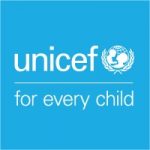 Project Coordinator/Business Analyst (MICS Website Redevelopment and MICS Tabulator Development), (P-3), Temporary Appointment (364 days), DAPM, #124101
UNICEF works in some of the world's toughest places, to reach the world's most disadvantaged children. To save their lives. To defend their rights. To help them fulfill their potential.
Across 190 countries and territories, we work for every child, everywhere, every day, to build a better world for everyone.
And we never give up.
For every child, Hope


The Division of Data, Analytics, Planning and Monitoring (DAPM) was established in 2019 to drive decision making and organizational learning, improve effectiveness and achievement of results of UNICEF and its partners to realize the rights and improve the life of every child. DAPM promotes the use of data and monitoring to achieve transformative impact on lives of children.
The Division is responsible for driving, shaping and guiding UNICEF's evidence-informed analysis, strategic planning, programme monitoring and organizational performance management. As such, DAPM enables the organization to deliver on results in a more coherent manner, based on agile and contextualized programming process, and on data, evidence, and analysis, as well as the application of human-rights based and results-based management approaches.
Within DAPM, the Data Team (DAT) is the global go-to for data on children. It leads the collection, validation, analysis, use and communication of the most statistically sound, internationally comparable data on the situation of children and women around the world. For this purpose, both traditional and innovative data and analysis – including administrative and household survey data as well as geospatial analysis, big data and machine learning – are used. DAT upholds the quality, integrity and organization of these data and makes them accessible as a global public good on the data.unicef.org website.
DAT provides leadership, strategic and normative guidance and technical support to generate data and evidence on children. The team works together with other teams within UNICEF as well as partner organizations, to support statistical systems strengthening at the country level. DAT is also fostering a data-driven transformation in how UNICEF works internally and together with partners that includes positioning UNICEF as a leader on data for children, protecting children through governance of data and building an organization-wide culture of data.
Statistically sound and internationally comparable data are essential for developing evidence-based policies and programmes. Such data are also critical for monitoring progress toward national goals and global commitments. Since its inception in 1995, the Multiple Indicator Cluster Surveys (MICS) programme of UNICEF has become the largest source of statistically sound and internationally comparable data on women and children worldwide. For many countries, MICS surveys are among the most important sources of data used for situation analyses, policy decisions and programme interventions. MICS was a major source of data on the Millennium Development Goals (MDG) indicators and continues to be a major data source during the 2030 Sustainable Development Agenda to measure Sustainable Development Goals (SDG) indicators. MICS currently measures around half of all household-based SDG indicators, the largest number among all household survey programmes. It also covers around 85 percent of all Strategic Plan impact and outcome indicators that can be sourced to household surveys.
The MICS programme is currently engaged in a major effort to modernize various aspects of the programme, to align it to the changing data landscape. These efforts include the redevelopment of the MICS website that is highly scalable, robust, and secured using UNICEF's standardized Drupal platform, and the development and eventually inclusion of the MICS Tabulator. MICS Tabulator is being designed as a simple and effective tool that would enable the users to get the necessary insights without deep knowledge of statistical tools and methods and allow access to the harmonized MICS datasets.
This Project Coordinator / Business Analyst position will need to oversee the timesheet management, project reporting, and project communications among the Data Collection Unit staff responsible from the MICS Programme, the external vendors that will be working on the redevelopment of the website and the development of MICS Tabulator, the partners at the University of Minnesota IPUMS team that is responsible for MICS data harmonization and UNICEF ICTD. All of these tasks will be delivered and coordinated by the incumbent, under the supervision of the Project Manager.
How can you make a difference?


The purpose of this position is to oversee, working with respective vendors and the Data Collection Unit staff members, MICS Website redevelopment and MICS Tabulator development by
Creating and maintaining the project management artifacts (e.g., project plans, progress reports).
Manage the day-to-day interactions with the vendor(s) and the partner
Collect the business requirements and write the Business Requirement Document
Liaise with the internal and external stakeholders
Organize and chair project meetings
Oversee and coordinate quality assurance and review processes
Follow up on risk/issues/dependencies

Duties


In close coordination with the UNICEF HQ Data Collection Unit, supports the vendor(s) which will be hired to develop the MICS Website and MICS Tabulator with the following duties and tasks
In migrating the current content of the current MICS pages (Home, MICS Programme, Tools, Surveys including MICS Plus, Publications)
In revising and updating the content of currently available pages as necessary
In helping/adding/developing new content for the upcoming initiatives like MICS GIS, MICS Link, MICS Tabulator
In reviewing review MICS harmonized data, oversee development of the IPUMS MICS Project and provide continuous feedback to the IPUMS team
Overseeing and coordinating quality assurance and testing of MICS Tabulator and provide feedback to the vendor(s) and partner institution
Coordinating MICS Tabulator related meetings between the UNICEF MICS Team, Digital Core-Solutions Center & Support, UNICEF ICTD and LTA Holder company
In reviewing and providing continuous feedback to the vendor(s) and partner institution

To qualify as an advocate for every child you will have…

An advanced university degree (Master's or higher) in social sciences with a strong quantitative background in survey research, including demography, economics, or statistics.
A minimum of five (5) years of relevant professional experience in project management, administration and coordination.
Experience in the management, administration and coordination of data-related areas is an asset.
Prior MICS coordination and technical support experience with MICS (or similar household survey programmes) is an advantage.
Expertise in website development in the areas of user experience/user interface and visual design is an asset.
Knowledge of statistical analysis and some familiarity with software utilized in MICS (CSPro and SPSS) can be an additional asset.
Strong written, verbal and presentation skills.
Developing country work experience and/or familiarity with emergency is considered an asset.
Fluency in English is required. Knowledge of another official UN language (Arabic, Chinese, French, Russian or Spanish) or a local language is an asset.

For every Child, you demonstrate...


UNICEF's Core Values of Care, Respect, Integrity, Trust and Accountability and Sustainability (CRITAS) underpin everything we do and how we do it. Get acquainted with Our Values Charter: UNICEF Values
UNICEF Competencies Required For This Post Are…

Builds and maintains partnerships (2) Demonstrates self-awareness and ethical awareness (3) Drive to achieve results for impact (4) Innovates and embraces change (5) Manages ambiguity and complexity (6) Thinks and acts strategically (7) Works collaboratively with others.

During the recruitment process, we test candidates following the competency framework. Familiarize yourself with our competency framework and its different levels: competency framework here.
UNICEF is here to serve the world's most disadvantaged children and our global workforce must reflect the diversity of those children. The UNICEF family is committed to include everyone, irrespective of their race/ethnicity, age, disability, gender identity, sexual orientation, religion, nationality, socio-economic background, or any other personal characteristic.
We offer a wide range of benefits to our staff, including paid parental leave, breastfeeding breaks and reasonable accommodation for persons with disabilities. UNICEF strongly encourages the use of flexible working arrangements.
UNICEF has a zero-tolerance policy on conduct that is incompatible with the aims and objectives of the United Nations and UNICEF, including sexual exploitation and abuse, sexual harassment, abuse of authority and discrimination. UNICEF is committed to promote the protection and safeguarding of all children. All selected candidates will, therefore, undergo rigorous reference and background checks, and will be expected to adhere to these standards and principles. Background checks will include the verification of academic credential(s) and employment history. Selected candidates may be required to provide additional information to conduct a background check.
Remarks


UNICEF appointments are subject to medical clearance.  Issuance of a visa by the host country of the duty station, which will be facilitated by UNICEF, is required for IP positions. Appointments are also subject to inoculation (vaccination) requirements, including against SARS-CoV-2 (Covid). Government employees that are considered for employment with UNICEF are normally required to resign from their government before taking up an assignment with UNICEF. UNICEF reserves the right to withdraw an offer of appointment, without compensation, if a visa or medical clearance is not obtained, or necessary inoculation requirements are not met, within a reasonable period for any reason.
Only shortlisted candidates will be contacted and advance to the next stage of the selection process.