Archived (not relevant)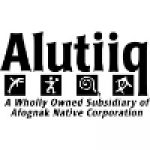 Program Specialist
Position Overview And Primary Duties And Responsibilities (essential Functions)
The Counter-Disinformation Program Specialist shall provide the GEC with programmatic and analytical support to administer and execute projects and programs for GEC's Russia Team. The Program Specialist will support programming endeavors in accordance with Russia Team strategic goals and the GEC's Functional Bureau Strategy. Programming may include 1) serving as Program Specialist on federal assistance awards under the guidance of an FTE, 2) supporting interagency programming and coordination efforts, and 3) providing regional or topical expertise and analysis to the Russia Threat Team and to the GEC.
Duties And Responsibilities For The Russia Team Program Specialist
Assist the Director, Deputy Director, and Program Coordinator in coordinating the overall strategic planning, budget, administrative, and partner support for the Russia Threat Team.
Support the Russia Threat Team in administering and executing programs designed to identify, understand, expose, and counter state-sponsored disinformation aimed at undermining the national security interests of the United States and its allies or partners.
Work closely within the GEC, other State Department offices and bureaus, as well as with U.S. embassies overseas, to coordinate, implement and advise on regional programs to counter Russian disinformation.
Monitor trends in the information environment and region of expertise, and recommend ways to fill programming gaps to maintain situational awareness of Russian disinformation.
Maintaining the confidentiality of sensitive or classified data, work with other GEC analysts and interagency partners to compile analysis of Russian disinformation and state-sponsored propaganda for distribution within the GEC, the U.S. government, and externally, as required.
Assist in developing and implementing tools to ensure strategic coordination and consistency on Russia Threat Team data, including drafting internal memos and coordinating clearances on Front Office taskers.
Work with State Department and external partners to facilitate training programs designed to build capacity of the GEC's foreign government partners to counter state-sponsored disinformation.
Receive and maintain appropriate Federal Assistance Award training to work with grants and cooperative agreements.
Serve as a Program Assistant on Russia Team, assisting Russia Team Grants Officer Representatives with the full life cycle (planning, initiation, daily management, reporting, and close out) of grant and cooperative agreements.
Required Qualifications And Experience
REQUIRED QUALIFICATIONS AND EXPERIENCE:
Must hold Top Secret clearance
Hold a bachelor's degree.
Ideal candidates will have a strong communication, program management, and/or analytical background. Candidates must have a broad knowledge of political events, especially in areas targeted by Russian disinformation.
Excellent writing skills; experience drafting U.S. government analytical reports and briefing documents desirable.
Fluent, professional proficiency in English; Russian language skills desirable.
Previous program management experience with government grants, cooperative agreements, or public-private partnerships.
Familiarity with U.S. Government counter-disinformation policy and ability to synthesize publicly available and/or cleared U.S. Government information to draft analytical reports or administer grant programs.
Regional subject matter expertise with current Russian disinformation narratives and techniques affecting various geographic regions.
Strong interpersonal skills to build and maintain effective working relationships with a variety of interlocutors across the U.S. Government, academic and think tank community, civil society, non-government, or international organizations, and foreign government partners.
Ability to work independently as needed and multitask in a high-volume, fast-paced work environment while maintaining a flexible, team-oriented approach to work.