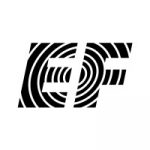 Program Sales Manager
Program Sales Manager - High Schoool Exchange Year
Our cultural exchange program, EF High School Exchange Year, provides eligible students, between 14 and 18 years old, the opportunity to study abroad in the US, UK or Ireland, live in a host family, learn a new culture and improve their English language skills.
As a Program Sales Manager, you are responsible for the Sales, Marketing, Strategy and Operations of your program across the Dutch market. As the leader of the sales team, your top priority will be to drive sales and grow market share through telemarketing and personal consultations. In addition, you will lead the recruiting, coaching and developing of your team.
As part of the management team, you will play a key role in defining the success of the country.
Your main responsibilities are
Sales
Drive sales of our education programs through telesales and face-to-face interactions with potential customers (your #1 priority)
Sales management including target setting, daily pipeline follow-up, support for closing sales within your team.
Recruitment, training, sales coaching, performance management.
Develop, execute, and meet short- and long-term sales goals.
Understand and beat previous year's sales accomplishments.
Execution of off- and online campaigns and large events, e.g., student fairs and competitions
Overall responsibility for coordinating day-to-day sales activities.
Participate in off-site sales events and presentations
Strategy
Analysis of your sales situation, the current market, and our competitors – always be 5 steps ahead.
Develop, execute & evaluate sales and marketing strategies.
Contribute to the development of the dedicated product under your responsibility.
Exploration of partnership options and cooperation with other companies and education institutions
Attract, develop and retain exceptional staff, including hiring and coaching tomorrow's leaders
Operations
Drive customer relationship management and retention program: Responsibility for building up new and maintain existing customer relationships and ensuring the provision of excellent customer service and support.
Responsibility for the control and monitoring of budgets as well as ensuring effective expense planning and cost controls.
Crisis management and complaint handling.
Cooperation with our production units across the World
Requirements
Minimum 3 years of work experience in sales, or business development
A Bachelor degree qualification or equivalent, preferably in marketing, business administration, hospitality industry or a related discipline.
Experience of managing a team while being hands-on
Native Dutch speaker
Fluency in both written and spoken English
Personal Attributes:
Entrepreneurial spirit, who thrives under high pressure and wants to work in an uncontrolled environment with very few restrictions.
You have a highly sales-oriented mindset, a customer-focused nature with built-in cultural awareness, you have a passion for sales and reaching a target.
Positive attitude and ability to see opportunities
You are a creative but strategic thinker - with a passion for details.
Overseas experience from either living or studying abroad in a foreign country
An ability to prioritize, multitask and meet deadlines
A flexible attitude towards work - you are not, and do not wish to be a 9-5 person.
Strong networker
Exceptional interpersonal skills and communication skills, so as to be able to deal with a variety of stakeholders.


In return for your dedication, we promise you friends whom you'll join in working hard and then playing hard. We offer you a fun, dynamic environment, where from the very start of your career you can make a real impact – both on your customers and on the company.
Our team
We are travelers, innovators, doers, and thinkers. We are open and collaborative, we are dedicated and passionate – we really work hard, then play hard. We believe that education can break down barriers of language, culture, and geography and we are proud of the role that we can play in that.
Click here for an impression of our Amsterdam team.
Our Company
EF Education First is the world's largest private education company. We now have 46,500 staff, faculty and teachers, working in 500 offices and schools across 53 countries. While we continue to grow, we strive to stay small so as to ensure agility, smart thinking and a fun place to work. For the past 50 years, EF has grown to include a range of programs that give students of all ages the freedom and confidence to explore the world through language, travel and education.
Located across the globe, our language centers for youth, adults and professionals combine the best of traditional, in-school teaching with innovative language-learning technology. We offer intensive language instruction abroad in English, Spanish, French, German, Italian, Japanese and Chinese. Courses run from 2 to 52 weeks for students traveling independently or in escorted groups of all levels and abilities. Classes take place in our international language centers in one of 16 countries and offer the very best locations and accommodation whether in local host family or in a student residence.
To apply for this job please visit LinkedIn.