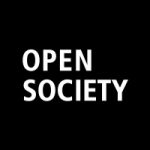 Program Manager
Program Manager. Berlin. Posting Date: 05/31/2023. Deadline: 06/01/2023
Do you want to help make the world a better place with your passion for advocacy and grant making, while working on some of the most pressing issues in Eastern Europe and Central Asia. We are seeking a
Program Manager
at
Open Society—Europe and Central Asia
based in
Berlin
to advance program's strategy through designing, implementing and assessing projects on advancing democracy and countering authoritarianism.
The Open Society Foundations work to build vibrant and inclusive democracies whose governments are accountable and open to the participation of all people. We are active in more than 120 countries, making us the world's largest private funder of independent groups working for justice, democratic governance, and human rights.
Open Society—Europe and Central Asia builds on the visionary investments of the founder George Soros, who opened his first foundation in Communist Hungary in 1984 and expanded his efforts to support democratic development and civil society following the fall of the Soviet Union. Our work across this region is tailored to national contexts but shares a common focus: ensuring that everyone should have a voice in the decisions affecting them, in a society based on the rule of law and grounded in human rights. We have offices in Berlin, Brussels, and London, and national foundations in the Western Balkans, Ukraine, Moldova, and Kyrgyzstan.
As a Program Manager At Open Society You Will

Advance programmatic priorities through advocacy and grantmaking
Build collaborative relationships within and outside OSF that advance social change efforts
Participate in the development of overall program strategy and conduct research to support program design
Establish and nurture relationships with external parties

What We Are Looking For

Substantial work experience including proficiency in a field of expertise or comprehensive subject area experience (7-10 years);
University degree or equivalent;
Sound knowledge of political and socio-economic contexts across the region with particular focus on Russia and Central Asia;
Understanding of the geopolitical roles played by key regional actors, such as China, Russia, Turkey and Iran as well as the EU;
Experience with policy advocacy;
Proven track record of doing policy analysis;
Excellent English language skills, advanced knowledge of Russian;
Commitment to continuous learning and growth in the areas of diversity, equity, inclusion, antiracism and social justice;
Commitment to listening and working with humility; ways of working that are respectful to all people; and that support space and voice for all diverse perspectives in our workplace.

Desirable (but not needed)

Knowledge of additional regional languages is an advantage;
May be required to travel for work purposes and/or work in other OSF offices for significant periods (over 25% of working time);
Excellent knowledge of EU institutions and decision-making processes is a plus;
Experience working with IFIs is desirable.

What We Offer


Open Society is dedicated to providing equitable and competitive compensation & benefits packages.
The final offer is influenced by a wide array of factors including but not limited to skill set and level of experience.
Top-notch benefits and perks designed for your well-being and a healthy work-life balance. With some variability according to location, this includes generous time off, flexible work arrangements, employer-paid health insurance, generous retirement savings plan, progressive paid parental leave, reproductive and family planning support, sabbatical opportunities, and much more.
Ample opportunities to learn and grow, from annual professional development allowances to onsite trainings and brown bag lunches with visiting experts.
A commitment to creating a diverse and inclusive workplace that enables everyone to bring their full self to work and make a positive impact on the world.

Work Authorization


Please note, this position may be eligible for work authorization sponsorship and relocation support is provided.
If this sounds like the position you have been looking for, please submit your cover letter and CV; we look forward to learning more about you.
Competitive rates of pay apply.

Open Society Foundations is committed to advancing diversity, equity and inclusion, and to building a diverse staff that reflects the movements, issues and communities that our mission serves. Candidates from all underrepresented backgrounds, identities and communities are encouraged to apply.

We are committed to providing reasonable accommodations to applicants and colleagues with disabilities.