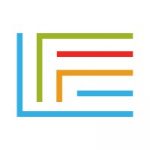 Program Manager, Futures for the Free World
The Lubetzky Family Foundation

Remote

Who we are:


The Lubetzky Family Foundation (LFF), created by KIND Snacks founder Daniel Lubetzky, is dedicated to finding creative solutions to society's greatest challenges. As a private operating foundation, we seek to build more empathetic, respectful, reflective, and just communities fueled by the spirit of social entrepreneurship.
LFF's signature initiatives are: Starts With Us, a movement to re-humanize how we relate to each other; Frontline Impact Project, a matchmaking platform to direct in-kind donations of quality-of-life goods to those on the frontlines of major crises; and Global Democracy Ambassador Scholarship, a pilot program that helps Ukrainian students continue their studies in the US, educate global peers on the fragility and importance of democracy, and inspire the world to stay engaged.
What you'll do:


Reporting to LFF's Chief of Staff, the
Futures for the Free World
Program Manager will build off the learnings and momentum of LFF's pilot Global Democracy Ambassador Scholarship and further refine and expand the program to increase both reach and impact. Core focus areas will include:
Addressing the issue of Russian kidnappings of Ukrainian children.

Helping the families whose children have been kidnapped by Russia and sent deep into Russian mainland to try to be reprogrammed.
Supporting and/or organizing efforts to try to rescue some of these children and reunite them with their families.

Sharing their stories to galvanize support for Ukrainians in the US and around the world.

Launch a Futures for the Free World speaking tour, a series of visits from family members of the children who have been kidnapped to tell their stories and share the plight of the thousands of families whose children were stolen.
Produce a documentary film that tells the stories of these children, their families, and the reunification process.
Recruit college or graduate-level communications students from focus region (currently Ukraine) who want to further their education, tell their stories, and share the importance of defending democracy globally with their peers across their college campuses and worldwide.

How you'll do it:


The Program Manager will:
Draw from the networks of the program's Co-Chairs (Jose Andres, Garry Kasparov, Col. Alexander Vindman, and Daniel Lubetzky) and partner organizations to evaluate year one of the program, strategize on program improvement, and develop a revised program outline to have the greatest impact in year two of the Futures for the Free World initiative, with the focus areas listed above.
Work with current partners to research, conduct due diligence on, and engage with organizations working on the ground to reunite Ukrainian children with their families. The Program Manager will make recommendations on whether to partner with these organizations, whether to fund them, and/or whether to build a new programmatic arm of the Futures for the Free World in order to facilitate extraction.
Plan, coordinate, and execute the Futures for the Free World speaking tour which will include large-scale events in communities across the United States that will involve bringing international speakers. Events could be held on college campuses, in faith communities, at community organizations, etc. This will include leveraging partner relationships in order to identify and select speakers for the Futures for the Free World speaking tour.
Manage program communications, pitching media, and ensuring that the stories of program participants and the speaking tour are widely being told across earned media, social media, etc.
Develop and manage program budget and timeline.
Research and recommend coursework that will support the scholarship students in sharing their stories more broadly (public speaking, communications, leadership development, etc.).
Liaise with program partners, including but not limited to scholarship management partners, universities, event consultants, etc.


Requirements

What you'll bring to Lubetzky Family Foundation:
You are:

Passionate about the fight for global democracy.
A comms-savvy strategic thinker.
Comfortable executing on big, bold ideas.
Entrepreneurial; accountable for your results and how those are achieved.
A self-starter who is able to manage multiple priorities/projects simultaneously.
Extremely organized and detail oriented.
Someone who operates with kindness, transparency, and integrity.
Comfortable working in a fast-paced, dynamic environment.
Eager to learn and grow.

You have:

4-6 years of experience in a communications or partnerships role (or similar) or demonstrated track record of relevant work.
Large-scale event planning experience.
Outstanding organizational and project management skills.
Excellent written and verbal communications skills.
Strong interpersonal skills.

Benefits

What we offer:

Competitive compensation ($90,000-$120,000)
Flexible paid time off
Fully remote work opportunities
Excellent health, dental & vision insurance with options to fit you & your family's needs
Matched savings program
Charitable gift matching plan
Casual office dress code
A dynamic, ambitious, entrepreneurial, fun, and kind culture
An opportunity to make an impact through your day-to-day work


EEO


At The Lubetzky Family Foundation, we are committed to an inclusive workplace where diversity in all its forms is championed. The Lubetzky Family Foundationis proud to be an equal opportunity workplace and we are an affirmative action employer. We are committed to equal employment opportunity regardless of race, color, ancestry, religion, sex, national origin, sexual orientation, age, citizenship, marital status, disability, gender identity or Veteran status. We also consider qualified applicants with criminal histories, consistent with legal requirements. If you require special accommodation, please let us know.