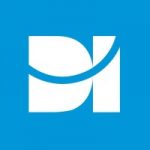 Program Management Officer I/II, Justice, Human Rights, and Security
Democracy International (DI) is seeking to hire a Program Management Officer I/II, Justice, Human Rights, and Security. The Program Management Officer I or II, Justice, Human Rights, and Security will be primarily responsible for supporting the JURIS program's operational needs while contributing to direct programming on select rapid response initiatives around the world. JURIS is a global rapid response program designed to respond to urgent needs and windows of opportunity related to justice, human rights, and security with short-term, high-impact initiatives. The Program Management Officer may be reassigned or asked to contribute to other programs depending on organizational needs. As a member of the JURIS team, this role will be based in DI's home office in Bethesda, Maryland. We will only consider applicants who are based in the DC area and able to work in-office on a hybrid schedule.
Essential Job Duties:
Support Home Office and field implementation teams on purchasing, grants, finance, personnel, project management, and general operations for both the overall JURIS program and discrete justice, human rights, and security initiatives conducted around the world.
Contribute to the design and drafting of concept notes and proposals for program initiatives in response to USAID requests for JURIS support and DI-identified interventions, including background research, outreach to local partners and stakeholders, and identification of technical experts and resources.
Conduct outreach and vetting for regional and technical expert rosters in a variety of fields related to potential JURIS activities around justice, human rights, and security.
Support program implementation for multiple concurrent JURIS initiatives where DI is a technical lead or supporting partner, including supporting deployment of short-term technical assistance and supporting local project coordinators or other regionally or locally hired implementation teams.
Support the Program Manager to provide oversight to the JURIS consortium, including reviewing and commenting on project and financial reporting, tracking activities and opportunities, and start-up and close-out of JURIS interventions.
Maintain team's task tracker and support Program Manager to track and follow up on outstanding tasks.
Review and/or draft client approval requests and other significant communications.
Fill Requester and Receiver role in Home Office purchasing and support field team in field purchasing, which includes: (1) preparing or reviewing SOWs, purchasing plans, purchase requests, and leading vendor selection; (2) receiving goods/services from consultants and other vendors for applicable purchases; and (3) providing ongoing support to project personnel involved in purchasing to ensure compliance with the client's and DI's policies and procedures.
Support PM in creating accurate budget projections, budget tracking and analysis, and drafting budget realignment requests, including for individual activity budgets and for the overarching JRS_RRA program
Support the integration of the CLA Framework into the program cycle under PM guidance.
Support implementation of MEL plans under guidance of PM and a MEL Technical Specialist, including for individual activity budgets and for the overarching program
Substantively contribute to, draft sections of, and/or edit reports, work plans, and other deliverables.
International travel required, expected to be 10-15% of time.
Secondary Job Duties:
Contribute to, and in some cases lead, development of DI internal trainings related to the above based on topic and need.
Contribute to proposal development and budget preparation for new business.
Provide mentorship and direction for more junior staff and interns
Backstop or provide surge support for other programs or team members, as needed.
Qualifications:
To perform this job successfully, an individual must be able to perform each essential duty satisfactorily. The requirements listed below are representative of the knowledge, skill, and/or ability required. Reasonable accommodations may be made to enable individuals with disabilities to perform the essential functions.
Degree in international development, human rights, law, security political science, public policy, or a related field; Master's preferred.
Knowledge, experience, and/or interest in justice, human rights, or security sector reform
Experience supporting USAID-funded programs highly desired.
Highly organized and able to prioritize multiple tasks and meet dynamic client deadlines.
Experience contributing to work plans, program reports, and project proposals.
Familiarity with program budgets and expense reports.
Familiarity with Monitoring, Evaluation & Learning Plans.
Demonstrated experience of successful teamwork and good interpersonal skills.
Experience living and working outside the U.S.
Demonstrated ability to work in a multi-cultural, multi-ethnic environment with sensitivity and respect for diversity and gender.
Fluency in English and excellent writing and communications skills required. Professional proficiency in one or more additional languages is highly desired, particularly Arabic, French, Spanish, or Russian.
Reporting:
This position will report to the Program Manager Justice, Human Rights, and Security.
Environmental Conditions:
The work environment characteristics described here are representative of those an employee encounters while performing the essential functions of this job. Reasonable accommodations may be made to enable individuals with disabilities to perform the essential functions.
Moderate noise (i.e. business office with computers, phone, printers, and moderate traffic).
Ability to work in a confined office space/area.
Ability to sit and/or stand at a computer desk for an extended period of time.
Ability to travel on long plane flights across several time zones and at irregular hours.
Physical Requirements Required to Perform Essential Responsibilities:
While performing the duties of this job the employee is regularly required to;
Stand, sit; talk, hear, use of hands and fingers, and perform repetitive motions to operate a computer and telephone keyboard.
Reach, stoop, or kneel, to adjust computer and/or telephone equipment.
Specific vision abilities required by this job include close vision requirements due to computer work.
Hearing abilities required due to telephone.
Light to moderate lifting is possible.
Travel will require moderate lifting, sitting for extended periods of time, overnight flights across multiple time zones;
Regular, predictable attendance is required; as business demands dictate.
Democracy International is committed to providing access, equal opportunity and reasonable accommodation in its employment process for individuals with disabilities to meet any and all physical requirements of our jobs.
Application Process:
Interested applicants must submit a cover letter and CV. Applications will be reviewed on a rolling basis. Incomplete applications will not be reviewed. DI is committed to attracting, hiring, and retaining the best talent, and the position will be filled as soon as a qualified candidate is identified. Applications without a cover letter will not be reviewed. DI will only contact candidates of interest.
All interested applicants must be authorized to work in the U.S. at the time of application.
As a Federal Contractor, DI must comply with the President's Executive Order 14042 and the follow-on guidance issued by Safer Federal Workforce Task Force on COVID-19 Workplace Safety. Therefore, all US-based DI employees, including remote employees, must be fully vaccinated against COVID-19.
About the Organization:
DI provides technical assistance, analytical services and project implementation for democracy, human rights, governance and conflict mitigation programs worldwide for the U.S. Agency for International Development (USAID), the U.S. State Department and other development partners. Since its founding in 2003, Democracy International has worked with civil society organizations, political parties, election-management bodies, government agencies, legislatures, justice-sector institutions, and others in 80+ countries.
DI welcomes and supports a diverse and inclusive work environment. We are committed to equal employment opportunities (EEO) for all applicants seeking employment and for DI employees. DI makes employment decisions based on organizational needs, job requirements and individual qualifications without regard to race, color, religion, sex, national origin, age, disability, marital status, sexual orientation, personal appearance, military status, gender identity or expression, genetic information, political affiliation, educational status, unemployment status, place of residence or business, source of income, or reproductive health decision making. Additionally, harassment or discrimination based on these characteristics will not be tolerated at DI. To perform the essential functions of this position, reasonable accommodations are available to qualified individuals with disabilities.