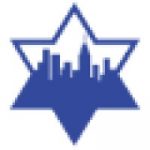 Program Director, Geriatrics/Elder Abuse Prevention Program
FLSA:
Exempt/Overtime Ineligible
Benefits
: Eligible
Hours Per Week:
40/Full-time
Met Council is America's largest Jewish charity dedicated to serving the needy. We fight poverty through comprehensive social services and by treating each client with compassion, integrity, and respect. Our programs are staffed by experts who help over 305,000 clients each year and advocate on behalf of all needy New Yorkers. Our services include 100% affordable housing at 21 locations, family violence program, Holocaust survivor assistance, geriatric social work, crisis intervention, and the largest free kosher food distribution program in the world. Our network of 101 food pantries, affordable housing sites, and JCCs provide services directly in neighborhoods across New York City.
Position Summary


The Program Director of the Geriatrics/Elder Abuse Prevention Program is responsible for the day-to-day operation of the Elder Abuse Prevention Program as well as the social work services offered in Met Council's inclusionary housing for seniors. This position encompasses staff supervision, some direct service, and coordinating the various components of the program. Familiarity with NYC Aging standards and use of the STARS database is preferred. Strong organizational skills and the ability to manage several programs with different standards is required.
Principal Responsibilities

Provide oversight and supervision to Geriatric Services staff.
Ensure staff working in the NYC Aging-funded program meet all city standards on time and that all charting is up to date and current.
Coordinate team meetings.
Responsible for outreach to community and clients. This includes presentations on Elder Abuse Prevention.
Work with JCCs and host sites to ensure effective delivery of services.
Work effectively with partner agencies.
Assign cases to appropriate staff members.
Perform case management services to include assisting clients with applying for Public Assistance, housing, and other services as needed.
Obtain appropriate documentation.
Determine client's eligibility for financial assistance.
Complete and Review applications for assistance and ensure and maintain appropriate paperwork and database input (i.e. AWARDS and STARS).
Provide information and referral to clients regarding resources in community.
Provide support and counseling services to clients in both individual and group settings.
Attend appropriate trainings and seminars.
Participate in task forces and other similar groups and represent the agency at these meetings.
Participate in individual supervision and regular supervision meetings.
Demonstrate cultural sensitivity especially to insular, immigrant, and minority groups.
Comply with demands of grants and assist in preparing grant reports.
Complete all case notes in AWARDS and Salesforce within 2 weeks of seeing a client.
Additional responsibilities as required.


Competencies

Exceptional customer service skills; ability to help clients navigate through barriers.
Attention to detail to ensure that client applications are submitted properly and with necessary documentation.
Serve the diverse needs of clients with professionalism and patience.
Excellent communication and clarity of role as both a manager and clinician.


Skill And Education Required

LMSW or LCSW
Must have or be eligible for SIFI
5 years of supervisory experience (preferred)
Bi-lingual Russian, Hebrew, or Spanish (preferred)
Familiarity with the Jewish community


Special Requirements

Must be willing to travel throughout the 5 boroughs of NYC by public transportation.


Compensation:
$75,000 - $80,000 per year
Benefits:
Major medical, dental, vision and life insurance. Pre-tax commuter benefits, FSA, 403(b), plus generous vacation, sick leave and holidays.