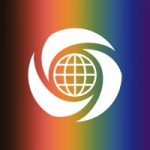 Professional (Senior Professional) Sales Representative, Respiratory – Manhattan, NY
1343 Mylan Specialty L.P.
At VIATRIS, we see healthcare not as it is but as it should be. We act courageously and are uniquely positioned to be a source of stability in a world of evolving healthcare needs.
Viatris empowers people worldwide to live healthier at every stage of life.
We do so via:
Access – Providing high quality trusted medicines regardless of geography or circumstance;
Leadership – Advancing sustainable operations and innovative solutions to improve patient health; and
Partnership – Leveraging our collective expertise to connect people to products and services.
Every day, we rise to the challenge to make a difference and here's how the (title) role will make an impact:
Key responsibilities for this role include:
Develops business plan for assigned territory that is consistent with Viatris's sales plans, strategies and objectives.
Conducts quality sales presentations to all targeted customers.
Achieve quarterly sales goals within territory while adhering to all ethical sales practices and required regulations.
Understands and demonstrates targeting principles.
Develops pre-call planning strategy for key targets.
Develops positive and interactive relationships with peers, customers, and Company managers.
Responsible for ensuring high levels of call and field productivity.
Gathers and utilizes information from offices, pharmacists and others to develop and implement specific strategies for territory prescribers.
Leverages sample program, literature and other items to ensure physician awareness of Viatris Products.
Differentiates products from all competitors and responds to customer issues confidentially and appropriately.
Actively pursue continuous learning and professional development on efficient sales, communication & product knowledge training.
The minimum qualifications for this role are:
BS or BA degree required.
Ideal candidate will be technically knowledgeable with a minimum of 1 years' pharmaceutical sales experience.
Documented history of successful performance.
Demonstrated business acumen.
Demonstrated success in influence and negotiation skills.
Excellent oral and written communication skills.
Strong verbal, interpersonal and listening skills.
Demonstrated leadership.
Meets expectations for the key competencies for this role.
Demonstrated ability to work independently and as a team member to deliver results.
Demonstrated self-starter and highly motivated.
Ability to learn, apply and communicate products and disease states over time.
Proficiency in Excel, Word and Outlook.
Ability to travel.
Must live within geography of responsibility or within reasonable driving distance.
Valid Driver's License and acceptable driving record.
Professional or Senior Professional leveling will be based on years of related professional experience.
Proficiency in speaking, comprehending, reading and writing English is required.
Territory includes: Sheepshead Bay, Brooklyn Heights, Red Hook, Fort Green, Bay Ridge, Fort Hamilton, Williamsburg and East Flatbush
Bilingual preferred (Russian)
Exact compensation may vary based on skills, experience, and location. The salary range for this position is $76,000-$149,000.
At Viatris, we offer competitive salaries, benefits and an inclusive environment where you can use your experiences, perspectives and skills to help make an impact on the lives of others.
Viatris is an Equal Opportunity Employer. All qualified applicants will receive consideration for employment without regard to race, national origin, religion, age, color, sex, sexual orientation, gender identity, gender expression, disability, or protected veteran status, or any other characteristic protected by local, state, or federal laws, rules, or regulations.