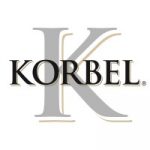 Production Data Coordinator
Join the Heck Cellars Production Team!
Heck Cellars, located in Arvin, California and owned by Korbel Champagne Cellars, is looking for a Production Data Coordinator to work closely with the Production team. Position is responsible for auditing, verifying, generating, submitting, and posting daily work orders and all associated processing reports; this includes Bonded Winery, Distilled Spirits Plant, Non-Beverage Plant, and the DSP Storage/Production. This position is also responsible for problem solving and performing special projects.
We are considering candidates with a minimum of two to three years of accounting or purchasing experience. Compensation range is $21.50-$28.75/hour, depending on experience.
Our full-time employees are offered the following competitive benefits following a probationary period:
Medical
Dental
Vision
Life Insurance
401(k)
PTO/Sick Time
Holiday Pay
Discounts on winery products
Does this sound like a good fit for you? Please submit a cover letter and resume to hr@korbel.com, or stop by our winery for an application: 15401 Bear Mountain Winery Rd., Arvin, CA 93203.
Korbel Champagne Cellars is located in the Russian River Valley of Sonoma County and was founded in 1882. Korbel's champagnes are made according to the traditional methode champenoise, in which the champagne is fermented inside the same bottle from which it is served. This time-honored tradition takes nearly a year to complete, but the results are worth the wait!
We offer complimentary tours and tastings all-year round for the thousands of visitors who tour our facility annually. Read about our job offerings and how you can be a part of our company's great history!
To apply for this job please visit LinkedIn.