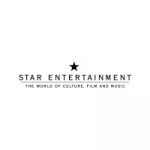 Production Assistant
Star Entertainment is looking for an experienced Production Assistant to join our dynamic, growing team in the development and production of our film music concerts and culturak projects worldwide with A list talent.
About Star Entertainment:
Star Entertainment is an international production company, operating since 1999 in the fields of film, live entertainment, culture and philanthropy. In the area of film, Star started with minor investments in "Shaft" and "Mission Impossible II" and has produced films with the likes of Richard Curtis and Oscar-wining talent. Václav Havel honored "Letter to Anna" about the murdered Russian journalist Anna Politkovskaja. Among the most reknown cultural projects were contributions to Bob Geldof's "Live 8", the creation of "The Wall Museum" in Berlin and installations with Ai Weiwei. Concerts range from operas and musicals to film orchestra perfromances on themes such as Harry Potter, The Lord of The Rings and Hans Zimmer. Star has hosted the likes of Sting, Liza Minelli, Bryan Adams, Anna Netrebko, Lang Lang, Bono, Roger Waters and Arcade Fire. In the field of philanthropy Star Entertainment has produced the annual Cinema for Peace Gala since 2002, created "Sports for Peace" with Muhammad Ali and Nelson Mandela as well as "Help Haiti Home" for Sean Penn, enabling charitable organizations to raise in total more than 50 Mio USD.
Please send us your CV through Linkedin and let us know your earliest possible starting date.
We are looking forward to your compelling application!
Your tasks:
Preparing concerts
contact technical staff from venues
coordinate merchandise
content development assistance
make a daily schedule for team
participation in the selection and booking of artists and trades
support in production
support in booking
working closely with our booking department
Your requirements:
should have more than 3 years experience in production
site visits and advance work with venues
handling travel arrangement for A and B level celebrity
contracting vendors and staffing of all sorts, from venues to AV equipment to catering to talent
project management abilities
Good knowledge of music, film, sport or theater industry
responsive, adaptable and proactive, able to work under pressure
located in Berlin
What we offer:
Interesting projects
A dynamic and international team
International environment
Possibility to travel
Please submit your CV via LinkedIn.
We look forward to your application!
To apply for this job please visit LinkedIn.