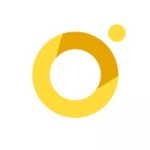 Product marketing manager
We are looking for a product marketer who will help build marketing tactics to promote our educational products.
This role is for someone who is primarily inspired and motivated by the result of their work, the achievement of goals and the solution of non-linear problems. For someone who cares about changing the world and the quality of people's lives for the better by doing their job.
The main task in this role is to develop a marketing sales funnel, launch new funnels, test hypotheses and look for growth points in order to increase the number of students in the "Introvert's Right Hemisphere".
This is an opportunity to experiment in the search for effective growth tools, make decisions on your own and monitor the result based on metrics.
Metrics to work on: revenue, ROMI, CAC, retention, LTV
What tasks are to be solved:
Develop marketing tactics to promote the project
Pack a product offer for the target audience together with the project team
Launch educational products on the Russian market
Develop effective multi-channel lead generation funnels;
Work out the user's path to purchase (ads, content products, landing pages)
Generate growth hypotheses and test them
Coordinate the work of the team (marketers, designers, copywriters, autofans, targetologists)
We also expect you to be able to independently find new ideas and tools to attract new students.
What is important to us:
Promotion experience using various digital channels and funnels
Experience in creating a marketing strategy for promotion and its implementation
Idea generation speed and thinking flexibility - we are used to getting quick results of testing hypotheses and we have a high pace of work;
Understanding key product and marketing metrics;
Developed analytical skills, confidence in the use of Google Analytics and other analytics tools
Knowledge of unit economics, product and marketing metrics
Excellent project management skills: ability to plan and manage team work, prioritize, propose ideas.
Experience of holding CustDev users
Independence, ability to make decisions and take responsibility for them
Proactivity and initiative;
At least 2 years of experience as a marketer in digital projects
Experience with EdTech products would be a plus
Case-proven experience of influencing the business results of projects in which you worked
We offer excellent conditions:
Working in a rapidly growing EdTech project next to cool experts
The ability to create popular educational products for Russia and foreign markets
Work format: remotely from anywhere in the world.
A decent level of salary for a worthy candidate 🙂 Discussed individually and depends on the level and experience of the applicant
Full time, 5/2 from 10:00 to 19:00
With us you can grow both career and professionally
A young, ambitious and powerful team that has a common goal and a clear understanding of where and why it is going. We make decisions quickly and always help each other
Lack of bureaucracy and stagnation
Access to our courses, video lectures, trainings and other development opportunities
And also hangouts after work, friendship, memes, humor and a dream team;)
To apply for this job please visit LinkedIn.