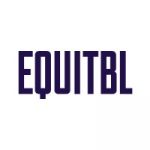 Product Manager – NFT Marketplace
The Company
EQUITBL is a Web3 technology and strategy company.
We are building the next generation of Web3 based technology solutions to enable brands and rights holders to develop new opportunities to engage their consumer and fan audiences.
We believe that Web3 technology will create the next-generation brand, fan and commerce experience.
The Role
We are looking for a self-driven, customer-centric Product Manager, to help us deliver a "best in class" product that helps our customers buy, exchange and trade digital collectables.
If you're a passionate self-starter, seasoned in creating, leading, and delivering great products from the ground up, then this role presents a unique opportunity to have a real impact on product creation and delivery moving forward. You will take ownership of the end-to-end product development life cycle, from research and scope gathering through to product design and execution. The successful candidate will need to have a proven track record of delivering great products that provide real value through technology and innovation.
What we need you to help us with:
Identifying target users and audiences

Conduct competitor and market research to understand and validate customers' needs

Define the key features, specifications and requirements of the product based on customer preferences and business requirements.

Translate product requirements into a Product Roadmap, leading story creation refinement sessions and managing the team's agile artefacts.

Define, prioritise and own the product roadmap

Produce specifications for individual features that are key to the product.

Develop an understanding of current and future customer needs, supported by data analysis and the strategic roadmap.

Anticipate business and user needs in recommending product direction in the future

Create and maintain the product strategy roadmap

Provide regular updates to stakeholders on the progress, and product progress reports
You should have :
A minimum of 3 years of proven experience in product management, delivering world-class products as a PM or PO in consumer-facing industries and e-commerce

Knowledge and experience in mobile and web app development

Experience of having launched new products into mature markets

Excellent verbal and written communication skills, one-to-one and in groups/presentations

A burning passion for solving customer problems.

A solid understanding of areas such as UX and Product design and the ability to deliver low-fidelity wireframes is highly desired.

Passion and energy. We are a fast-scaling company where pivot and change are part of everyday life, so the ability to embrace this is key.

An impeccable eye for detail and passion for quality

Strong understanding of web analytics and how to analyse data to spot opportunities and make decisions.

Self-motivated. You will need the drive to lead, inspire and get things done.

Some experience or strong knowledge of NFT marketplaces would be advantageous although not essential.

A natural leader and problem-solver with the ability to make smart, practical decisions under pressure
Why work for us
We are an exciting startup in a very disruptive industry, and this will be the opportunity for the right candidate to work at the forefront of bleeding-edge innovation and put their stamp on best-in-class products.
No micromanagement. You will have the autonomy to present your approach and discuss the best ways to deliver the product.

No middle person in the way. You will be discussing the product with the founders and shareholders of the business.

Opportunity to extend the contract into a permanent position

Building the future of consumer/fan engagement
The Ideal Candidate
Critical Skills/Experience Required for this role
Agile ways of working

Cross-functional teams

Product strategy & Road-mapping

Backlog building and grooming

High data literacy and analytical skills; use of data tools e.g. Adobe, GA etc

Wireframe/Design tools e.g. Figma

Product development frameworks applied in practice
Nice to have skills
Content Management

Jira or similar

Story mapping
Ideal industry experience
E-commerce or NFT Marketplace
What does success look like in this role
Delivery of the Digital Collectible's Marketplace roadmap

Delivery of low-fidelity wireframes for at least phase 1 of the Secondary Marketplace
To apply for this job please visit LinkedIn.