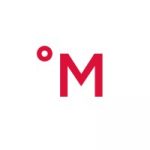 Product Manager
Product Manager for Danish MedTech scale-up company
We offer a unique opportunity to become part of an exciting journey in a MedTech scale-up company where you as the Product Manager will play a pivotal role in our Commercial Team.
°MEQU's mission is to make it possible to provide warm blood (or IV-fluids) to all patients regardless of where the need arises – a trauma patient in rural areas, a bleeding patient being transported from one hospital to another, or inside the hospital. To make this possible, °MEQU has developed an award-winning, portable blood and IV-fluid warmer for use by emergency services, hospitals, and military forces.
Our ambition is to make the °M Warmer System available for even more healthcare professionals in the pre-hospital sector as well as inside hospitals. Therefore, °MEQU is looking to hire a Product Manager who will take ownership of our entire portfolio of blood and fluid warming solutions.
We are looking for a Product Manager, who is commercially oriented, but also understands the clinical as well the technical aspects in the field of blood and fluid warming. To ensure success, our new colleague must be dynamic, customer oriented and a strong communicator. You will work closely together with your colleagues in the Commercial Team as well as internal stakeholders such as R&D, QA/RA, P&SC and the CEO. You will report to the Chief Commercial Officer.
The position is based in Copenhagen and will involve travel activity in relation to customer facing events, such as training of distribution partners and participation in relevant congresses and exhibitions.
Main responsibilities
Market surveillance – new product ideas, competitive landscape, current product performance

Participate in relevant national and international conferences and exhibitions and actively seek to create relationships with KOLs

Train and coach distributors in presenting and demonstrating °MEQU's products

Develop objection handling strategies

Launch of new products – launch planning, marketing communication package, training of sales, customer support and distributors

Represent "the customer" in product development projects

Product portfolio management:Develop and approve all product related marketing material incl. training materials, marketing collateral, product catalogue and web related materials
Qualifications and requirements
The ideal candidate:
Bachelor and/or master's degree in Engineering or Business Administration

Experience working in an international company in Life Sciences / MedTech industry

Experience working with medical devices and instruments

Product launch experience and project management experience

Strong at building and strengthening relationships with sales, distributors, MDs, KOLs and other stakeholders

Knowledge of acute care, trauma and intensive care
To the above:
Excellent communication and stakeholder management skills

High proficiency in English (other languages a plus)

Good with numbers, detail-oriented and an analytical mindset

Proactive, self-motivated and self-driven

Ability to work independently and to take ownership and responsibility for delivery of agreed objectives and targets



Strong business acumen and commercial attitude
This is an opportunity for the right person to make a significant impact on °MEQU's direction and to share the excitement that comes from delivering a life-saving product to market. If this sounds like a challenge you want to take on, please get in touch with us.
We look forward to receiving your application as soon as possible. Applications will be processed as they are received and will be accepted up until the deadline on October 24, 2022.
Please send your CV and cover letter to Global Marketing and Communications Specialist, Kathrine Frost Pedersen, kfp@mequ.dk.
If you have questions regarding the position, please contact CCO, Peter Skade, at ps@mequ.dk or +45 60 21 69 50. For further information about °MEQU, please visit www.mequ.dk.
To apply for this job please visit LinkedIn.