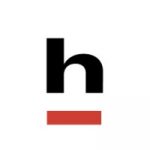 Product Manager
We see the high demand for educational materials that will enable the Digital Marketing domain to shift from traditional approaches to Influencer Marketing. The course is planned for students aiming to acquire Influencer Marketing Manager proficiency and should allow them to gain the required skill set to run Influencer Marketing campaigns. Presumably the course is proposed as a web application, providing the functionality for the entire learning process: from registration and access to training materials to testing and using the simulator.
Responsibilities

Develop a deep understanding of customers' needs as well as wants, collect and analyze their requirements and product feedback, and make data-driven decisions about the direction to grow;
Analyze product metrics to define a better approach to delivering the product with superior quality and with highly desired features set;
Drive the product roadmap balancing high integrity commitment in front of investors and data-driven decisions;
Work closely with the development team and support best practices of agile development;
Work closely with teams developing other Hypetrain products and be a part of a small group of product managers who cover other related products;
Facilitate communication throughout the development process inside the team, collaborate with designers, engineers, support, marketing, and other cross-functional stakeholders;
Establish pricing and licensing model.

Job Requirements

4-5 years of experience in software development projects as a product manager, product owner, or similar role;
Experience in the edTech domain;
Understanding a software engineering concept;
Understanding of Agile / Scrum methodologies;
Strong analytical and problem-solving skills;
Strong communication skills with technical and non-technical audiences;
Good written and verbal communication skills in English (at least B2);
Russian language: speaking and writing (B1+);
Ability to conduct customer development activities, collect feedback and define requirements;
Experience in working with project management and requirements preparation tools (e.g. Fibery, Jira, Confluence, or similar tools).

Employment Type: Full-Time
Salary: $ 30,000.00 40,000.00