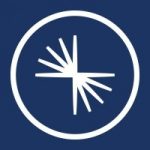 Product Manager, Cloud Services
Confluent is pioneering a fundamentally new category of data infrastructure focused on data in motion. Have you ever found a new favorite series on Netflix, picked up groceries curbside at Walmart, or paid for something using Square? That's the power of data in motion in action—giving organizations instant access to the massive amounts of data that is constantly flowing throughout their business. At Confluent, we're building the foundational platform for this new paradigm of data infrastructure. Our cloud-native offering is designed to be the intelligent connective tissue enabling real-time data, from multiple sources, to constantly stream across the organization. With Confluent, organizations can create a central nervous system to innovate and win in a digital-first world.
We're looking for self-motivated team members who crave a challenge and feel energized to roll up their sleeves and help realize Confluent's enormous potential. Chart your own path and take healthy risks as we solve big problems together. We value having diverse teams and want you to grow as we grow—whether you're just starting out in your career or managing a large team, you'll be amazed at the magnitude of your impact.
About The Role
As a Senior Product Manager in the modern data flow team at Confluent, you'll contribute to our mission of empowering customers to realize their full potential as they transform into real-time organizations. You will help define strategy and roadmap across our core products and capabilities including Stream Designer, our breakthrough new product that enables customers to build streaming data flows visually and natively on Kafka. You will also be responsible for ensuring we provide World-class end-to-end UX in our offering with an integrated, cohesive, and easy-to-use platform on Confluent Cloud.
You'll be responsible for the success of a major product initiative, from initial conception and customer development to growth strategy. You'll become the trusted go-to resource for your product, making sure that the engineering, design, sales, and marketing have what they need to make the right tradeoffs, build the right product, and grow it successfully in the market.
What We're Looking For
Minimum 5 years of experience as a software product manager, ideally for a developer product, and 6-8 years of experience in overall technical roles.
Empathy for our enterprise customers, and a passion for solving their problems with an overall experience that delights them.
Ability to craft a product strategy and roadmap in concert with customers, engineering, design, and go-to-market teams
Excellent communication skills, including the ability to distill technical concepts to a non-technical audience
Experience in driving cross-functional large initiatives with the ability to galvanize support across multiple teams to deliver on shared objectives
Strong technical competency, especially with distributed data systems, public and private clouds, and stream processing
Experience with a modern integration platform
Bachelor's, Master's, or Ph.D. in Computer Science or related technical field
Come As You Are
At Confluent, equality is a core tenet of our culture. We are committed to building an inclusive global team that represents a variety of backgrounds, perspectives, beliefs, and experiences. The more diverse we are, the richer our community and the broader our impact. Employment decisions are made on the basis of job-related criteria without regard to race, color, religion, sex, sexual orientation, gender identity, national origin, disability, veteran status, or any other classification protected by applicable law.
Confluent requires all employees (in office and remote) in the U.S. to be vaccinated for COVID-19. Consistent with federal, state, and local requirements, Confluent will consider requests for reasonable accommodation based on medical conditions/contraindications or sincerely-held religious beliefs where it is able to do so without undue hardship to the company.
Click here to review our
Candidate Privacy Notice
, which describes how and when Confluent, Inc., and its group companies, collects, uses, and shares certain personal information of job applicants and prospective employees.