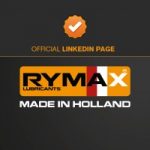 Product Management Intern
About the Company
Since 1986, Rymax Lubricants has supplied lubricants and greases to the automotive, industrial, and heavy-duty industries in over 55 countries. Based in Zevenaar, the Netherlands, our headquarters has a team of 15-20 professionals from various cultural backgrounds, including French, Indian, Brazilian, Moldovan, and Dutch. English serves as the primary language for internal communication.
About the Internship
As part of our expansion across multiple countries, we are seeking a highly motivated Product Data Management intern to support our Product Manager. This exciting opportunity involves maintaining our data system and collaborating with the product manager on continuous improvements to data processes and management.
Your Responsibilities:
Maintain up-to-date documentation for the products we offer.
Develop intelligent processes using in-house tools to enhance efficiency.
Automate current product management processes for sustainable practices.
Engage in extensive stakeholder management both internally and externally.
Assist sales with various customer requirements.
Facilitate cross-functional communication of product management data with the logistics team.
Tasks will primarily focus on the Rymax brand but may extend to our private label brand (VPS) based on task scope.
What We Are Looking For:
Currently studying international business or Supply Chain.
A self-starter with a keen eye for detail.
Fluent in English (additional languages such as Russian, Spanish, Arabic, French, Danish, Portuguese, Norwegian, or Dutch are a plus).
Proficient in MS Office.
Result-oriented and proactive in problem-solving.
Enthusiastic about the industrial business environment.
Coding skills, particularly SQL/C++, are a plus.
What We Offer You:
A rewarding experience with significant responsibility and autonomy.
Enjoy free lunches with your colleagues.
An international working environment where you can not only learn but also make an impactful contribution.
Collaborate with multiple departments, from logistics to sales and marketing.
Engage with our distributors from 55+ countries.
Opportunities for ownership and agency within the company.
Access to a health program, including gym membership for Private Group Training and monthly office massages.
Conditions of the Internship:
Duration: September – February (minimum of 6 months). An early start is advantageous.
Location: On-site at our headquarters in Zevenaar, The Netherlands (No remote work).
Allowance: Between 350 - 500€ per month.
To apply, please send your CV and a letter explaining your interest in this internship to:anamika@rymax-lubricants.com
Join us at Rymax Lubricants, where you can make a meaningful impact on our global operations while gaining valuable experience in the dynamic world of international business and product data management!
To apply for this job please visit LinkedIn.