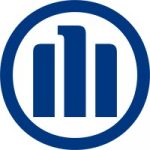 Product and Pricing Manager (m/f/d) at Allianz SE #StandwithUkraine
Job description:
Who are we?

Are you keen on driving innovation? Do you thrive in a culture of diversity, collaboration and trust? Then let's care for tomorrow. At Allianz SE, you can count on having a voice, driving innovation and change and making an impact – for us, yourself and the world. For more about Allianz SE,click here.



Who will you be joining?
The Global Center of Competence Life (GCL) supports the execution of Allianz's Life agenda through strategy development, growth and business enabling, provision of technical capabilities, and global/regional/local projects. Within GCL, the Global Protection Development & Innovation is responsible for driving the growth of our protection business. We work closely with our local business units to develop innovative solutions for our customers and distribution partners, to advance technical capabilities related to underwriting, pricing or claims management and foster best-practice sharing among our business units. In addition, we also assist Allianz's management board in shaping the group's strategy in the areas of life protection.


As a Product and Pricing Manager, you will oversee the global protection product pipeline, drive the pricing technical excellence framework for the life protection segment worldwide, developing with our Allianz entities state of the art product solutions and pricing practices that reflect the customer needs, the market and competition developments and technological trends. You will be based in Allianz's headquarters in Munich and will work with multiple operating entities around the world to jointly size business opportunities, design solutions and coordinate their execution to deliver protection growth.


How can you make an impact?
Oversee the local/regional pipeline of Protection product development initiatives and alignment with the group product strategy
Develop and maintain the Allianz Group life pricing framework and develop pricing capabilities for protection business in coordination within the Allianz operating entities
Identify improvement opportunities in our protection product offering and pricing practices to enable future growth, based on understanding trends in key markets and competitors' flagship solutions
Collaborate with Head of Pricing within the Allianz operating entities to develop and drive competitive and profitable pricing strategy, develop and embed data analytics solutions into pricing processes
Forecast future experience and trends for new and existing biometric risks
Actively engage with the global product managers and pricing community to enable sharing of best practices
Support specific local and regional product development initiatives with technical expertise (ranging from ad-hoc request, to regular project contribution)
What are you made of?
Minimal Requirements:


Excellent University Degree: Actuarial science, business, finance, statistics or related field
Actuarial qualification preferred
Professional fluency in English
Prefered Qualifications:


7+ years of experience related to product development and / or pricing the life protection business
Good understanding of the entire protection value chain and in particular the areas adjacent to product development and pricing (e.g., underwriting)
Strong financial and analytical skills, in depth knowledge of pricing tactics and strategies and pricing modelling
Ability to combine strategic thinking with technical skills and understand the complexities involved in managing product pipeline and pricing world-wide
Proven project management skills and experience in project management in an international, multi-cultural environment
Strong communication skills, able to lead through influence and collaborate in business networks
Excellent MS-Office skills
Gained, e.g. in Sales, Operations, Claims, Underwriting, Investment Management, Asset Management or Consulting, in core business functions such as Product Development, Finance or Market Management or in Digital / Tech within last 10 years for at least 12 months either inside (OE) or outside of Allianz Group.


Do we have what you need?
Flexible working arrangements (opportunity to work from home few days per week)
Individual and excellent career development opportunities/plans
Family friendly working environment
Health & well-being offerings
Company pension & health insurance
Multi-national, diverse and inclusive community
Opportunity to make an impact on our sustainability initiatives
We support Ukrainian and Russian job-seeking refugees looking for a new job - your applications are welcome.


26508 | Product Management | Management |Allianz SE | Full-Time | Permanent