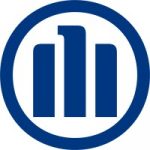 Procurement Analytics Expert (m/f/d) at Allianz SE #StandwithUkraine
Stellenbeschreibung:
Who are we?

Are you keen on driving innovation? Do you thrive in a culture of diversity, collaboration and trust? Then let's care for tomorrow. At Allianz SE, you can count on having a voice, driving innovation and change and making an impact – for us, yourself and the world. For more about Allianz SE,click here.


Who will you be joining?
Allianz Headquarters located in Munich and focus on the steering of the Allianz Group globally.


At Global Sourcing & Procurement you get the chance to contribute to exciting and challenging projects by transforming the existing procurement organization to best in class. As such, you are a member of the newly established Procurement analytics team which is embedded in the functional unit Procurement Enablement.


You own extensive experience setting up analytics capabilities in a compex and diversified business and data environment, are able to explore and drive topics independently and are good at analytical thinking? You own excellent communication skills? Then you are a perfect fit to our team!


How can you make an impact?
The most important thing: You share our enthusiasm for data, use the possibilities of the latest technologies in the cloud and are happy to continue your education.



In your role, you will analyze all procurement related processes/tools/data sources on a global scale, identify patterns, and building up data lakes by
(a) integrating various internal and external data sources based on which various analysis shall be run
(b) use process mining tools/methods where applicable



Depending on your skills and expertise, you will be responsible to analyse procurement data and processes, data modelling, data science, reporting and dashboarding.


You will be end-to-end responsible for selected, procurement related analytics tasks (e.g. Savings reporting, Maverick buying, Sustainability related KPIs, Supplier qualification, etc) by building a set of standard reports as well as work on ad hoc requests.
You are interacting with (senior) procurement leadership, category leads, buyers but also Allianz internal IT function, subject matter experts from Risk, Compliance, third party risk to provide fit-for-purpose analysis in a more and more data driven regulatory environment.


What are you made of?
Degree in IT, Informatics, Physics or Enginiering ideally combined with a degree in Economics
Experience in common analytics tools (e.g. Power BI, Microstrategy, Tableau, Celonis, etc.), ideally complemented by data visualization experience
Coding skills/experiences in common programming languages (e.g. Python, SQL)
Experience in SAP Ariba, otherSAP products (e.g. MM, FI) and or ServiceNow is a plus
Business fluent in English, German and/or additional language skills are a plus
Ideally 3-5 years of job description related experience
Strong analytical background
Strong team player
Ability to work in a highly dynamic, intercultural and changing environment
Business experience in Procurement is a plus
Previous experience in business related functions (e.i. Sales, Operations, Claims, Underwriting, Investment Management, Asset Management, Consulting, Product Development, Finance, Market Management, Digital / Tech etc.) is a plus
Do we have what you need?
Flexible working arrangements (opportunity to work from home few days per week)
Individual and excellent career development opportunities/plans
Family friendly working environment
Health & well-being offerings
Company pension & health insurance
Multi-national, diverse and inclusive community
Opportunity to make an impact on our sustainability initiatives
Additional information


In case of any question please contact our Senior Recruiter: Ms. Zhiva Hristova : +49 89 3800 14379


We support Ukrainian and Russian job-seeking refugees looking for a new job - your applications are welcome.


25808 | Einkauf | Berufserfahren |Allianz SE | Vollzeit | Dauerhaft