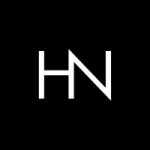 Private Shopper
PRIVATE SHOPPER - LEEDS
The role
Help Harvey Nichols deliver the best private shopping experience in the luxury market, both in-store and digitally.
Develop and cultivate relationships with our most valued customers, creating loyalty, and driving profitable sales through exceptional customer service and expertise of luxury fashion and lifestyle.
Work with autonomy and take an entrepreneurial approach to overseeing your private client books. We encourage a holistic relationship between shopper and client, with a personalised approach, ensuring that the service our clients receive is completely tailored to their needs.
Through incredible service and engagement with your clients, you will exceed your personal sales targets as well as the company's sales targets and client retention KPIs.
What you will be doing
Build Harvey Nichols Private Shopping client base by establishing and nourishing existing client relationships, re-engaging with former or lapsed clients and introducing new potential clients to our Private Shopping service. Ability to focus on both your local and global clients and meet their unique needs.
Organize and host regular engagement activities, including but not limited to private shopping appointments, store visits, brand events, meals etc.
Provide expert advice to assist clients across all product categories and sales channels, working with your retail and DC teams where necessary to provide a seamless shopping experience. Ensure that any new CRM or Loyalty activations are communicated with your clients.
Maximise both your own sales, as well as your clients' overall sales and engagement with Harvey Nichols, with a focus on protecting margin and growing year on year.
Manage and maintain client data base and files, ensuring that client data is handled in a compliant way and on Harvey Nichols own systems.
Host appointments with prospect clients who enquire on the private shopping service for acquisition purposes. Ensure correct follow up with these clients is actioned.
Actioning requests for the Chairman and his family in a professional and timely manner. This includes preparation for their bi-annual visits, managing external purchase and service requests, international orders, invoices and VVIP communication channels.
Support Press and Marketing from Head Office with up-and-coming projects, providing feedback on current campaigns with regards to client preferences.
Mentor fellow Private Shopping staff members. This includes store procedures, till training, floor-walks, product knowledge and Private Shopping conduct and standards.
Represent Private Shopping at any external events. This includes guest speaking, selling at pop-up events and clienteling. Fulfilling the role of a Brand Ambassador for Harvey Nichols.
Manage stock movement efficiently, ensuring that it is returned to the shop floor as soon as possible to maximise sales and maintain good housekeeping of the department.
Skills and experience you need
You will have a previous experience of working as a Personal or Private Shopping
You will have extensive knowledge of the current trends including fashion and beauty within women and men's categories
You will be technology literate with a good working knowledge of Web
You will have good organisation skills
You will ideally speak one of these languages: Arabic, French, Mandarin, Spanish or Russian
About you
You have a sales driven attitude
You are positive and proactive
You are a confident communicator, both written and verbal
You have genuine passion for beauty and fashion
You have a keen eye for details
You are stylish, fun and welcoming
About us
Since Harvey Nichols first opened in Knightsbridge in 1831, it has led the way in sourcing the most desirable and cutting-edge designer brands. The ultimate fashion experience, exclusive, niche and established labels sit alongside accessible everyday collections, offering customers the must-have edit for all their wardrobe needs – from every day to extraordinary. We are fearlessly stylish and encourage our customers and team members to be the same
All your hard work, rewarded
Our colleagues are as important to us as our customers. When working with us you will be introduced to a huge variety of benefits including:
Generous clothing allowance
Attractive Commission Scheme
A unique Learning and Development programme to support your career with us
Very generous staff discount plus annual clothing allowance
Vouchers or schemes that fit your world from childcare to bike to work
Seasonal staff parties and team days
Charity day to support your good cause
Where do I sign?
If you are already thinking of what you will wear on your first day (no we don't have uniforms)
The process from here is simple;
Your application will be reviewed by a specialist recruiter in our HR Team
If suitable you will be called and asked a few simple questions
If expectations match we will invite you to an interview with the manager
Throughout the process you will have access to the recruiter who is on hand to answer any questions you may have
To apply for this job please visit LinkedIn.