Archived (not relevant)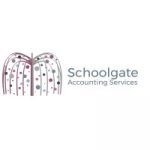 Private Client Tax Manager
There is a new exciting opportunity to join our friendly team as a PRIVATE CLIENT TAX MANAGER dealing with taxation of resident's non-domicile individuals.
Schoolgate Accounting Services is a boutique firm of Chartered Management Accountants, Chartered Tax Advisors and Business Consultants based in Wimbledon, London. The company specialises in assisting both UK national and international businesses to grow. We take a highly personalised approach to our clients, so if they succeed, we succeed. Company started life in 2014 as an accountancy practice, specialising in assisting entrepreneurs and businesses from the UK and overseas to establish and grow in the UK. Since then, we have helped hundreds of businesses with market entry and expansion across the country.
We offer a competitive salary of up to £60,000 p.a, depending on experience, along with bonuses, professional training support, a friendly environment, flexible hybrid working arrangements, medical insurance, and training support.
The ideal candidate for this role will be either qualified by experience or CTA/ATT part or fully qualified, with a minimum of 3 years of experience in a Private Client Tax environment, ideally in a compliance/advisory role.
They should have a solid understanding and experience in the following areas:
Statutory residency rules
Taxation of residents/non-domicile using remittance and arising basis
Understanding of clean capital and segregation of accounts for residents/non-domicile
Producing Self-Assessment tax returns using the above and DTT
If you speak Russian/Ukrainian, it would be an advantage.
If you believe you meet these qualifications, please send us a message to arrange an interview.
Join our team and become a key player in shaping the future of our company!