Archived (not relevant)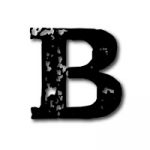 Principal/Senior Executive Assistant
This is an equity only opportunity with conversion to full time employment upon successful project completion.
Past experience for corporate executives preferred but not required.
This posting is for the Executive Assistant to the President/Chairman.The individual will be responsible for coordinating the activities, schedules, communications, and other duties as assigned for/by the President of the Corporation and Chairman of the Board and the Office of the President.
Required skills: (must have all/most)
-Must be experienced and proficient with Microsoft Office including Outlook, Teams, Word, Excel, PowerPoint, OneNote, and Project.
-Must be proficient with Windows, Mac, and iOS/iPadOS devices and operating systems
-Call Management/Switchboard/Receptionist Experience
-Pristine organizational skills and attention to detail
-Excellent verbal and written communication skills; mastery of English language
-Procurement & Purchasing Experience
-eSignature and Document/Record/Agreement Management experience, Adobe Acrobat/eSign/Document Cloud preferred
-Corporate Travel and Accommodation Planning
Bonus skills:
-Microsoft SharePoint and/or Microsoft Visio
-Professional proficiency or better in a foreign language, especially Spanish, French, Italian, German, Japanese, Mandarin or Modern Chinese, Arabic, or Russian
-Adobe Creative Cloud experience, Photoshop, Illustrator, InDesign, Bridge
-Real Estate/Property Management/Trust Administration Experience
-Budget Management and Accounting/GAAP Experience
-Marketing and customer engagement experience, Adobe Experience Cloud
Equity only offer; generous equity package and commencement of full time salaried employment upon team milestone achievement.