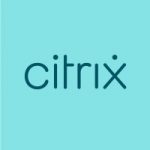 Principal Product Manager
About Cloud Software Group
Cloud Software Group combines the capabilities of both Citrix and TIBCO, creating one of the world's largest cloud software providers, serving more than 100 million users around the globe. When you join Cloud Software Group, you are making a difference for real people, each of whom count on our suite of cloud solutions to get work done – from anywhere. Members of our team will tell you that we value diverse lived experiences, varied perspectives, and having the courage to take risks. Our teams are encouraged to learn, dream, and build the future of work. We are on the brink of another Cambrian leap - a moment of immense evolution and growth. And we need your expertise and experience to do it. Now is the perfect time to move your skills to the cloud
Job Description
We have an immediate need for a Principal Product Manager in Fort Lauderdale who will help manage Citrix DaaS cloud service. The primary focus of this position is to manage product features related to Citrix DaaS. Product concentration areas may include high performance graphics delivery, graphic application performance optimization. remote graphic performance improvement, ecosystem partnership management.
Responsibles
Manage and develop remote graphic delivery solution with deep understanding of the graphic intensive application use cases.
Manages implementation of end-to-end product strategies for a single product line, including the defined Citrix product process and life cycles; identifies market problems and defines incremental value to the product using market validation results and stakeholder and customer interview data; creates and manages product backlog; manages alpha and beta releases; works with cross-functional delegates for release planning.
Presents product roadmap and product strategy for assigned product line to key stakeholders, including executive team.
Collaborates with engineering on an ongoing basis and serves as a key stakeholder in many of the review and approval processes inherent to software development for assigned product; clearly communicates to stakeholders throughout the organization, including Sales, Marketing, Technical Marketing, Support, Readiness and Engineering.
Conducts ongoing competitive data analysis and market validation activities for a single existing product, such as customer prospect interviews and market analysis as part of product or feature planning; validates product plans against research results and makes informed recommendations regarding roadmap to senior management.
Collects and analyzes operational metrics, including engineering and operations cost, product revenue performance and sales pipeline.
Creates and manages product backlog; prioritizes user stories based on market evidence, strategic initiative, internal stakeholders needs, and revenue opportunities.
Works with Product Marketing peer to define and communicate distinctive competence and assists with building business case proposals and other go-to-market documents; assists with product-focused sales and marketing training
Applies a developing understanding of the User Experience in the Virtualization landscape and identifies key areas of competitive difference.
Track industry trends on web browser standards and windows application window management.
Acts as the product expert within the organization for your assigned product line.
Develop graphic intensive application vendor partnership.
Requirements
BS/BA required. MS/MA/MBA preferred.
Ideally a minimum of 7 years and above of experience in Product Management, Sales Engineering, Software Consulting, or other relevant business areas.
Ability to forge strong relationships with conferencing application vendors and represent engineering to ensure strong integration with Citrix software platform.
Demonstrated deep technical ability and product knowledge of Windows device peripherals and device communication protocol
Experience in graphic intensive applications and gaming software applications
Experience in market development with graphic intensive application ISV
Strong knowledge in graphic subsystems DirectX, OpenGL
Experience documenting research findings, market analysis, and product requirements for both technical and non-technical audiences.
Demonstrated ability to be both strategic and hands-on.
Experience guiding research customers, market or competitive for a significant business line or product set.
Experience with planning and management of product life cycle.
Experience presenting to wide ranging audiences, including internal stakeholders, webinars, training, customer visits, trade shows, and industry events.
knowledge on Windows graphic architecture and strong knowledge in graphic hardware vendors ecosystem is required.
General knowledge on Citrix HDX protocol is a must.
Cloud Software Group is firmly committed to Equal Employment Opportunity (EEO) and to compliance with all federal, state and local laws that prohibit employment discrimination on the basis of age, race, color, gender, sexual orientation, gender identity, ethnicity, national origin, citizenship, religion, genetic carrier status, disability, pregnancy, childbirth or related medical conditions, marital status, protected veteran status, and other protected classifications.