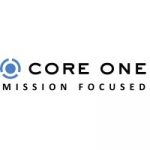 Primary Linguist CAT III (Russian, Ukrainian, Mandarin)
Join our team at Core One! Our mission is to be at the forefront of devising analytical, operational and technical solutions to our Nation's most complex national security challenges. In order to achieve our mission, Core One values people first! We are committed to recruiting, nurturing, and retaining top talent! We offer a competitive total compensation package that sets us apart from our competition. Core One is a team-oriented, dynamic, and growing company that values exceptional performance!
Core One is seeking
Primary Linguists CAT III (Russian, Ukrainian, Mandarin)
to support our IC program. This position requires a
TS/SCI w/ Poly
clearance.
Roles & Responsibilities:
Perform full range of activities in processing material or participating in situations requiring a general professional capability (level 3-3+ for translation or interpretation on ILR scale) in requisite professional disciplines
Translate texts that contain not only facts but also abstract language and must evidence a fundamental ability to capture their intended implications and many nuances
Requirements:
Active TS/SCI w/ Poly Clearance
ILR Level 3-3+ for Translation or Interpretation listening is required in one of the following languages: Russian, Ukrainian, Mandarin
Must be able to successfully apply a translation methodology to translate a wide variety of complex texts that contain difficult, abstract, idiomatic, highly technical, and colloquial writing
Core One is an Equal Opportunity Employer. All qualified applicants will receive consideration for employment without regard to race, color, religion, sex, gender identity, sexual orientation, national origin, or protected veteran status and will not be discriminated against on the basis of disability.