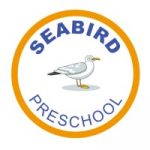 Preschool Teacher
Job Description
Position Overview:
We are currently seeking a full time preschool teacher to work with children 18 months to 3 years old. He/She will work closely with other teachers and the director to plan and implement a developmentally & age appropriate play-based child-centered curriculum.
Candidate will be energetic, displaying a professional demeanor at all times, self-starter, well versed in early childhood development teaching techniques and must have the ability to lead and assist in classroom management.
Responsibilities:
Interacting with children ages 18 months - 3 years old
Prepare and implement age appropriate curriculum
Effective and professional communication with staff and parents
Work closely with staff members in the development and implementation of a comprehensive and developmentally appropriate play-based child-centered curriculum
Requirements:
At least 18 years of age with a high school diploma or GED required
12 ECE units completed required (courses: Child Growth and Development, Child Family Community, Curriculum theories methods and materials. If applying for an Infant/Toddler position the Infant/Toddler care class is required as one of the curriculum courses. *Transcripts will be required at time of hire.
CDA or higher level of education required
At least six months of experience working in a childcare setting: daycare or preschool required
Demonstrated knowledge of developmentally appropriate practices (DAP) required
Pediatric CPR & First Aid certificate
Mandated Report training certificate
Sexual harassment prevention training
Pesticide Management training certificate in the school and child care settings
LiveScan
TB tested
MMR and Tdap
Strong classroom management skills
Positive and enthusiastic attitude
Nurturing and caring personality
Dependability and flexibility to meet needs of school
Pluses:
A.A./B.A. degree with an emphasis on Early Childhood Education preferred 2+ years experience
Bilingual in Cantonese, Mandarin, Spanish, Tagalog, Russian, or any other language
Ability to sing, dance, teach yoga or play a musical instrument
Artistic - ability to teach drawing, painting, sculpting, etc.
Athletic - ability to play and teach one or more sports
Benefits: For full time employees only
Excellent Paid Days off Package
Medical
Dental
Job Type: Full-time
Salary: $21-$28/hour
Seabird is an equal-opportunity employer
COVID-19 considerations:
We currently adhere to all required safety protocols during COVID for child care centers
Work Remotely - No
To apply for this job please visit LinkedIn.