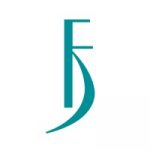 Practice Manager of Clinic Operations
Summary
The Practice Manager provides leadership, communication, and guidance to physicians, providers, clinic team leaders, and staff in their clinic while promoting the values and mission statement of Forefront Dermatology. Accountable for cultivating clinic leadership, leading operational excellence, and delivering a patient experience that results in the highest levels of patient satisfaction and retention. Accountable for clinic-level economic profitability and growth. Act as the primary communication liaison between Support Services and the clinic, including but not limited to corporate policy and procedural changes as well as clinic operational protocols.
Full Time:40 hours a week
Hours: 8:00am - 6:00pm
Required To Be Bilingual-Russian/English
Will be resposible for traveling to all 5 clinics:
Brooklyn, NY- Bay Pkwy
8421 Bay Pkwy
Brooklyn, New York 11214
Staten Island, NY
1529 Richmond Rd #1
Staten Island, New York 10314
Rego Park, NY
6433 98th Street Suite LL1
Rego Park, New York 11374
Brooklyn, NY – Ocean Pkwy2727 Ocean ParkwaySuite L1Brooklyn, New York 11235
5th Clinic To Open Once We Have a Provider
Central Park West
Responsibilities
Essential Functions
Performance Results
Analyze trends in revenue, productivity, appointments, workdays and patient flow to maximize practice growth and provider performance.
Oversee physician and staff schedules to manage time off in order to maximize patient convenience while also managing practice expenses to maintain practice profitability.
Leadership: Maximizes clinic operational efficiency, customer service, and performance, as well as physician and mid-level provider satisfaction through effective leadership.
Team Leader oversight: Weekly check-in for review of clinic operations and planning for upcoming changes including but not limited to:
Staff issues, development, and training, and work schedulesAddressing physician, TL, and staff concerns
Coaching on areas of team leader responsibility as needed
Equipment or supply needs and / or issues
Review staffing analysis and staff schedules for the upcoming 3 months presented by TL and provide direction as needed (minimum once per month)
Review office economic performance; assess opportunities to better fill schedules and control supply and labor costs.
Review Key Performance Indicators (KPIs).Support timely collection of patient A/RCollaborate with Clinic
Leadership: Monthly meeting with clinic leadership team (Physicians, Providers, and TLs) for review of clinic operations and planning for upcoming changes including but not limited to:
Review office economic performanceReview Key Performance Indicators (KPIs)Discuss and address questions and concerns
Extended Operations Team Oversight. Monthly TL Meeting To
Present standardized companywide TL meeting topics and PP presentation which include aspects of operational management, customer service, compliance and leadership training.
Discuss additional content specific to particular clinicProvide TL with assignments to present at each monthly meeting.
Review office economic performance; assess opportunities to better fill schedule and control supply and labor costs.
Review Key Performance Indicators (KPIs).Clinic Reviews
Complete standard quarterly clinic review and written summary report including but not limited to reception and clinic operations, CLIA, HIPAA, OSHAMeet with physicians, providers, and TL to review quarterly review report, KPIs and address questions and concerns
Provides Forefront management with written report
Every Friday, provide weekly email summary to physician advisor and VP of Operations a list of the current week's accomplishments, discussions and challenges and the upcoming week's schedule.
Communication/Advocacy
Prepares for and actively participates in required management meetings including but not limited to meetings with VP of operations, physician advisor and other administrative or operational meetings as scheduled.
Is the liaison between Support Services and the clinic and bridges the gap between the two to help improve support.
Training Material/Content Development
Develops and keeps updated TL and Clinic staff training materials in collaboration with RCMs and Support Services managers.
Develops content for monthly TL meetings in collaboration with RCMs and Support Services managers.
Human Resources/Staffing
Responsible for overall clinic staffing performance whether completed themselves or through TL.
This includes interviewing, selection, hiring, terminations, performance reviews, orientation, training and time and attendance.
Directly responsible for clinic TL orientation and accountable for TL performance.
Oversees accuracy of clinic staff work schedules and provides feedback to TL as needed.
Reviews staff time & attendance reports and manages issues as appropriate.
Ensures all staff are trained effectively.
Ensures TL leads effective monthly staff meetings.
Ensures team leader is effectively managing clinic operations to the satisfaction of the physician and mid-level providers and in accordance with company policies and procedures, values, and mission.
Performance Reviews
Responsible for completion of 90 day and annual staff performance reviews for direct reports. Ensures clinic TL completes staff 90 day and annual performance reviews on time.
Provides coaching for TL on completion of staff performance reviews and performance corrections with regards to objective written or verbal descriptors of performance concerns, providing constructive feedback, and accountable and measurable corrective action plans.
Ongoing Clinic Operations
Coordinates all aspects of new physician or provider orientation and on boarding.
Coordinates equipment, scheduling, and all other aspects related to expanding or adding new services to an existing clinic.
Ensures clinics are adequately staffed to provide the best patient experience and supports physician efficiency.
Patient Satisfaction
Responsible for ensuring all clinic and providers deliver the best patient experience for every patient.
Ensures effective resolution of all patients concerns.
Clinic Compliance
Ensures clinic is compliant with HIPAA, OSHA and CLIA requirements as well as meaningful use requirements and all state regulations.
Compliance – Reports all compliance issues to the compliance committee and helps ensures effective resolution of all compliance issues and incidents.
Clia
Prepares for and participates in CLIA surveysAssists in ensuring new policies and procedures are CLIA compliant.
Under the direction of the Technical Supervisor, is responsible for maintenance oversight of the quality control and quality assurance records.
Coordinates the scheduling and ensures that all Proficiency testing occurs in a timely manner for each proficiency test system where applicable.
Coordinates troubleshooting actions with appropriate entities, (Technical Supervisor, manufacturers, consulting companies) when quality assurance, quality control, proficiency issues arise.
Provides written Plan of Correction response detail to CLIA deficiencies.
Provides staff re-education or discipline as appropriate.OSHA - Performs annual OSHA inspection with TL and address relevant issues.
Maintain written inspection report in on-site OSHA binder.
Policies And Procedures
In collaboration with RCMs, reviews and updates as needed all clinical policies and procedures annually or more frequently as changes occur.
Other Duties
Adherence to compliance and completion of compliance training.Performs other related duties as assigned.
Qualifications
Education
Successful completion of a registered nursing degree, preference given to BSN.Two years of previous work experience in dermatology or 5 years of related work experience or demonstrated excellent team leader experience with Forefront Dermatology or commensurate experience in any related health care setting is preferred. Must keep current on state licenses and/or registrations to continue employment. Valid Driver License and driving record that allows for insurability by Forefront Dermatology.
Knowledge, Skills And Abilities
Demonstrated leadership experience. Must be able to demonstrate leadership by serving as an example to others with regard to professional behavior, handling multiple tasks, maintaining a positive attitude, and in response to organizational change.Proficiency with Microsoft Word, Excel and PowerPoint.Must possess excellent leadership, organizational, computer, and communication skills. Ability to work effectively and cooperatively with staff, board, clients, and the public. Ability to multi-task, prioritize appropriately, and work well both individually and as part of a team. Ability to use time productively and contribute to high levels of company operational efficiency and effectiveness. Ability to maintain confidentiality of information.
Physical Demands
Ability to communicate in an active multi-office environment. Ability to efficiently operate all job related office equipment (telephone, computer, calculator, fax, copier). Ability to communicate via telephone & email. Ability to sit for large portions of a workday.